Another one of my late-night Craigslisting adventures.
These searches sometimes yields junk on top of trash on top of scraps piled amongst rubble. But every so often I manage to unearth a diamond in the rough like this gorgeous campaign-style dresser complete with all original hardware and even a pull-out tray table to boot.
How to Paint a Wood Dresser
Step One:
After removing all the hardware, I busted out my trusted ol' sander to strip her of a few coats of that dusty white paint. To save some time and money on tinted primer, I bought similarly-hued spray paint cans to get the base coat on. Makes it MUCH easier to roll over with my designer paint when the color is already deposited in spades.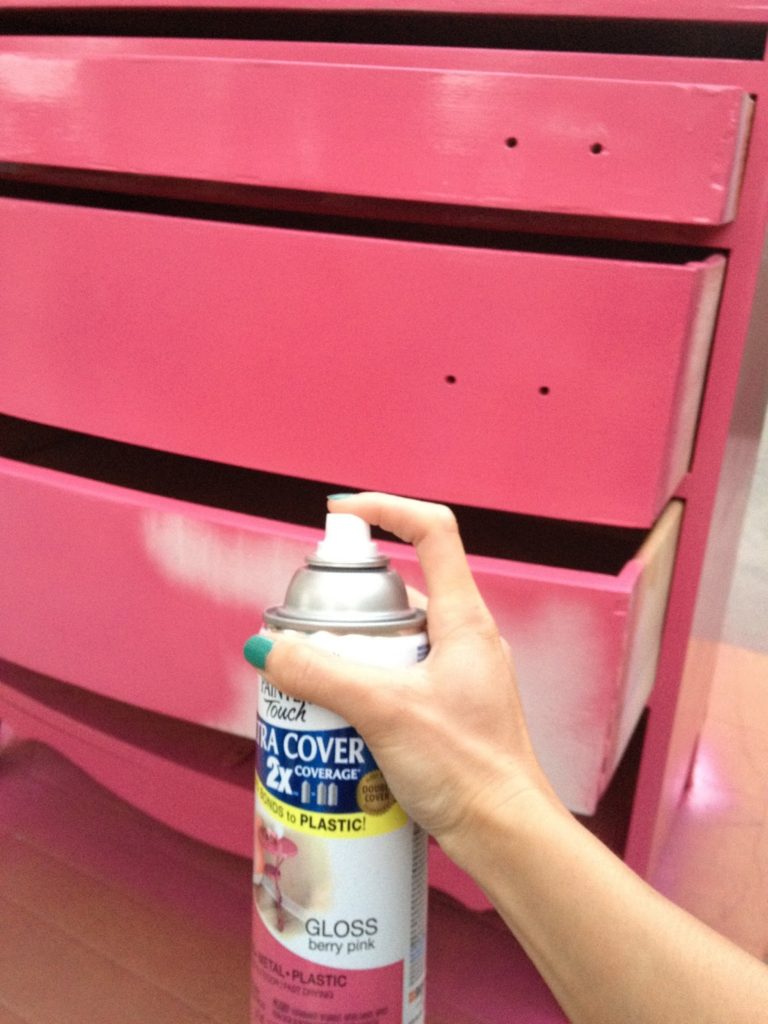 Step Two
After the base "primer" has dried (approximately 8 hours between coats), I'm ready to roll on my Benjamin Moore paint that I had color-matched to a gorgeous fuchsia blouse I already own. It's ALL about personalizing color to suit your style. Not sure of what colors will work for your home? Peruse your wardrobe for tried-and-true faves! Works every.single.time.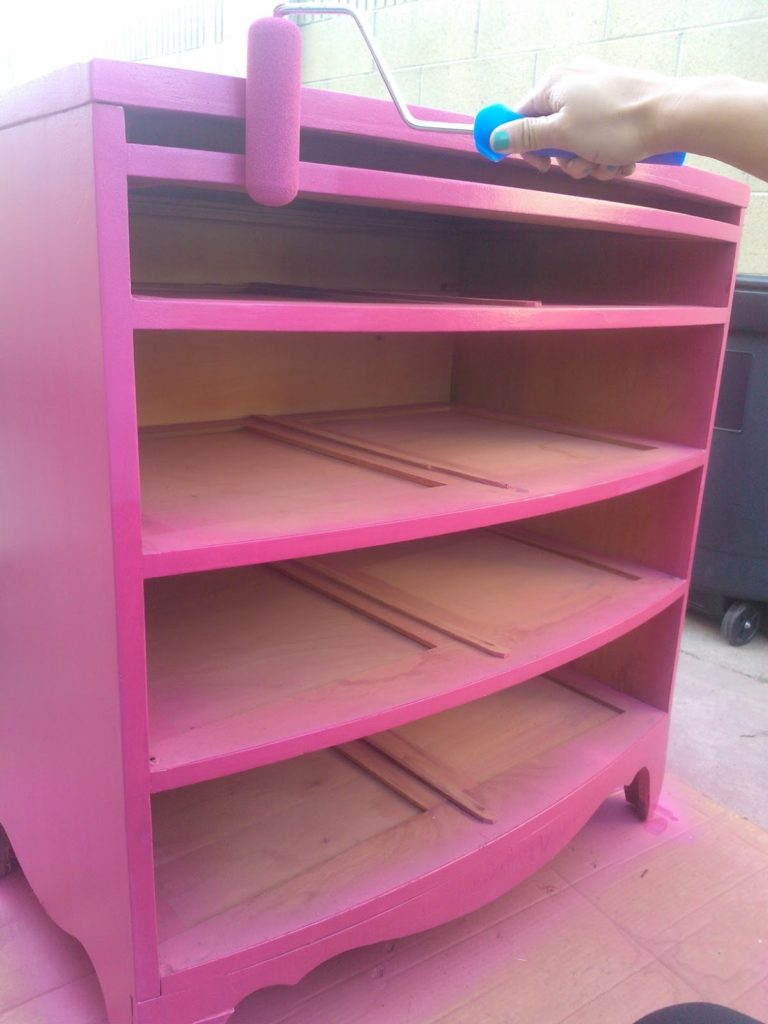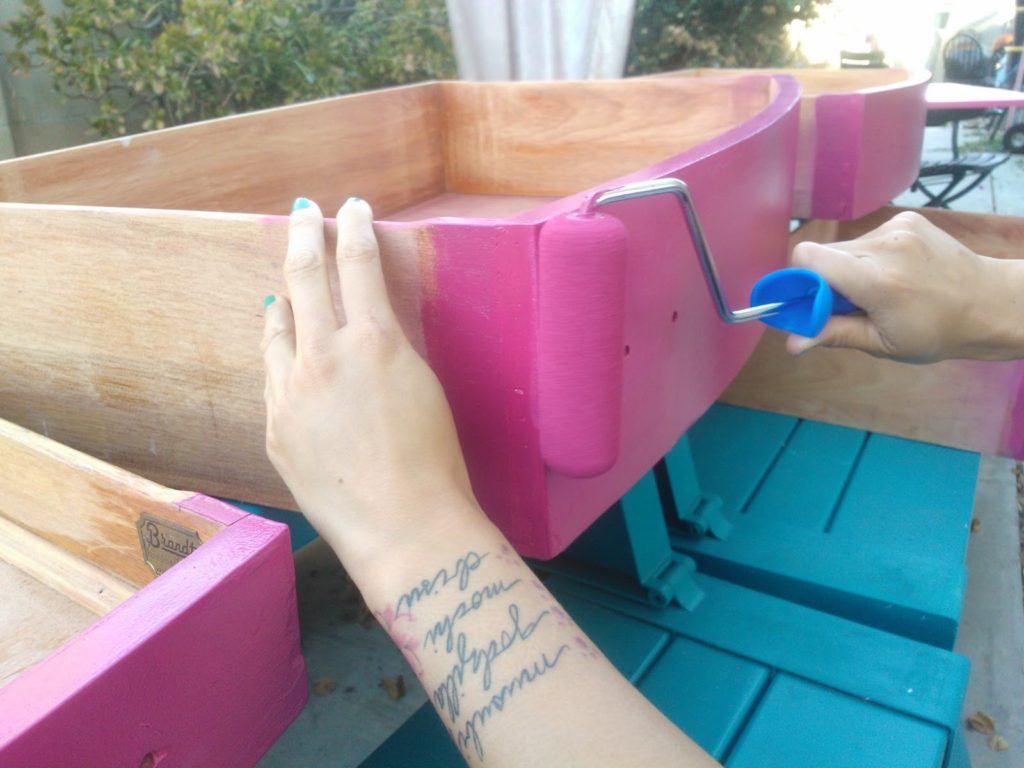 Step Three
Brasso is my FAVE polisher for refinishing metal. Available at most local hardware stores (I purchased mine from Home Depot) you simply squeeze the paste out of the bottle and right onto the hardware making sure to lay a towel underneath so you don't damage your worktop. Rub the paste in with a q-tip or a cotton ball and let sit for at least 10 minutes. These pulls were diiiiiiiiirty and caked with decades of grime. I let mine sit for 2 whole hours before wiping off with a wet cloth.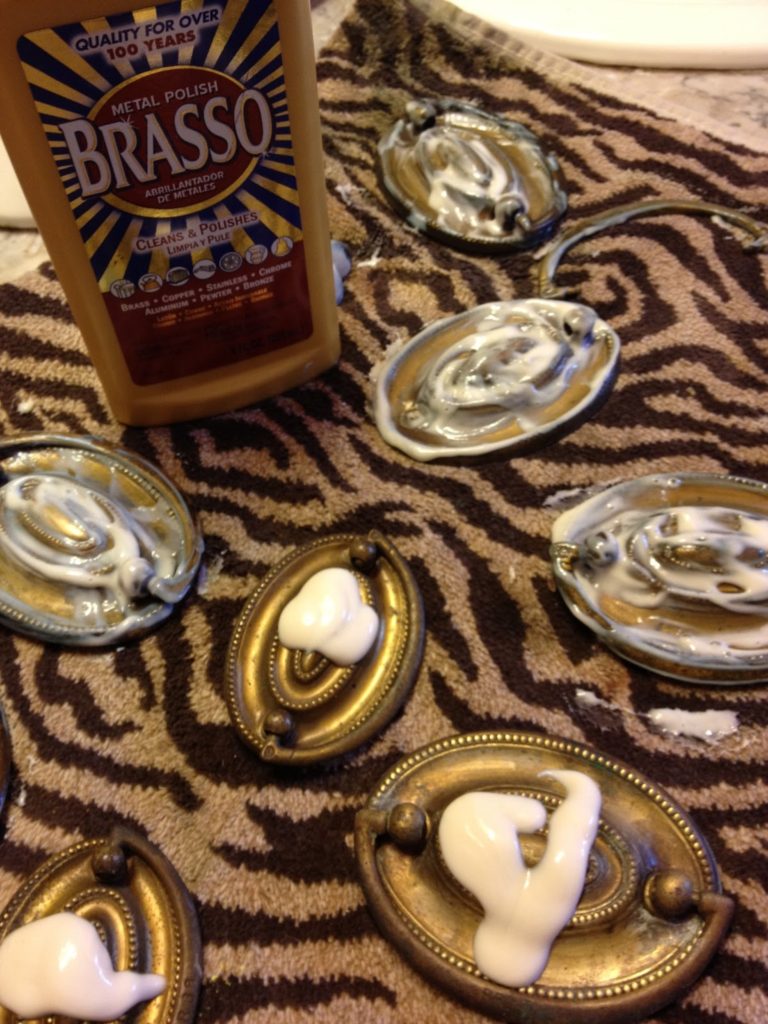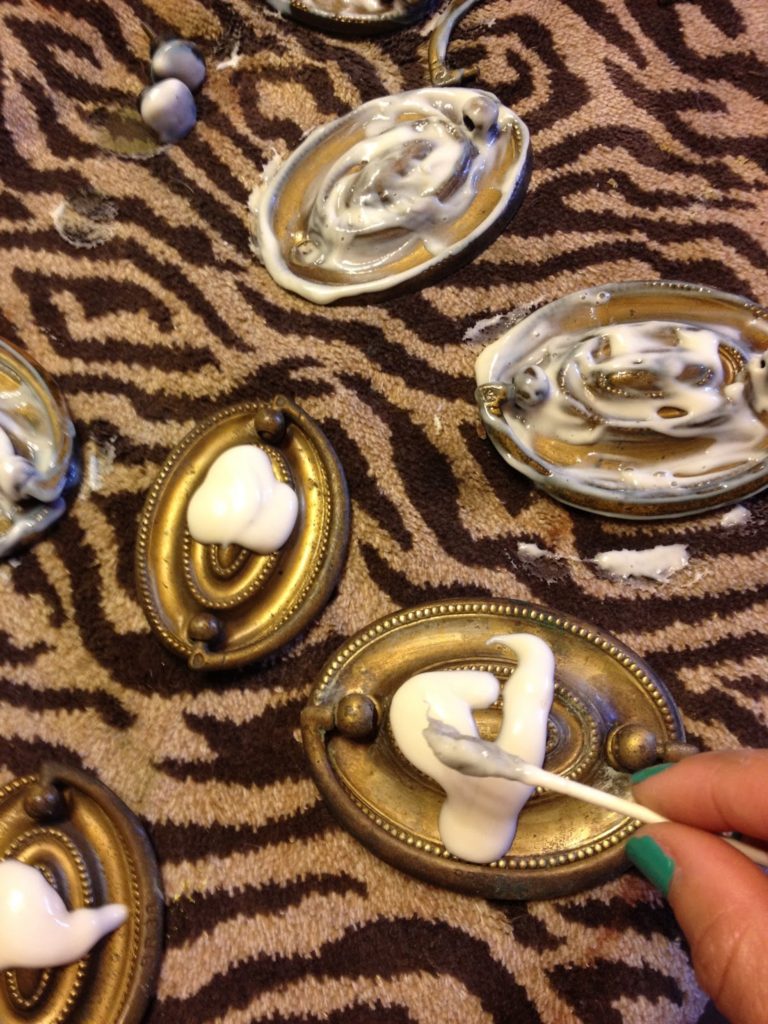 AFTER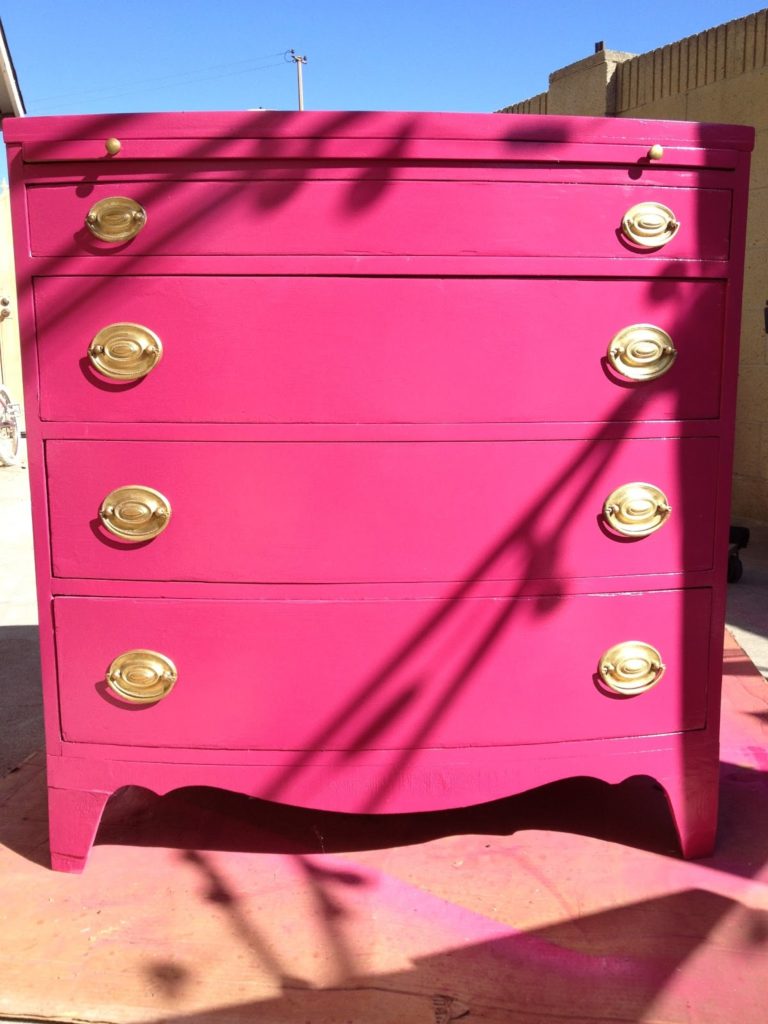 Shiny and brand-spanking NEW!!! I've been DYING for one of these ever since bookmarking this super chic blue vignette from the blogs years back.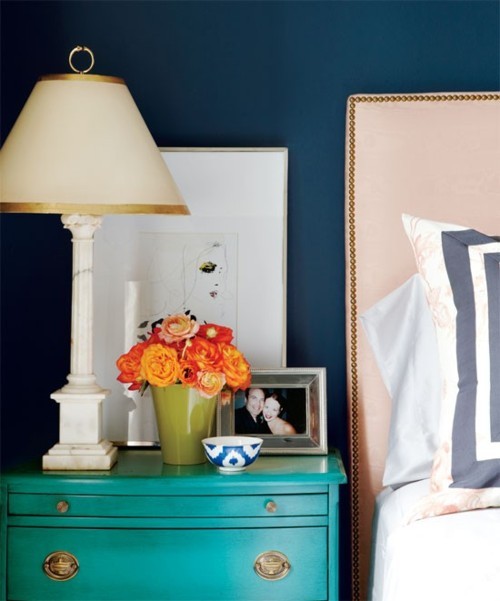 Lotsa light sanding and few heavy coats of primer, paint, and lacquer later she now sits pretty as my new edition nightstand but waiting for a feller to match. So if any of y'all see a super petite and pretty dresser just like my little lady over here, please holla at yo' girl and let me know where to send a check 😀
Any cool DIY projects you've been attempting lately???
Please share!