The temperature is rising, the air sticky and sweet, aahhhh it finally feels like summer here in SoCal.
It's taken me awhile to get used to these dog days. I've been holding onto our chilly springtime weather for some months now, but alas it's finally time to shed the old skin to summon the new.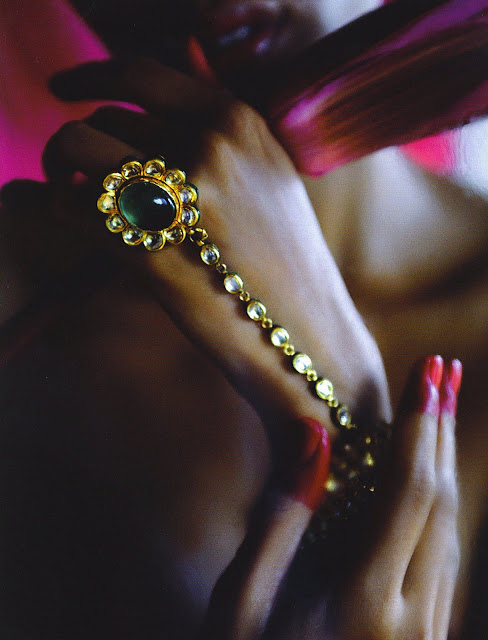 Now all I need to complete this transformation is a bronzed base, some major bling, sexy, sultry, surf-drenched hair and presto- change-o!..I can finally channel the Bahraini Diva inside who's been dying for some heat.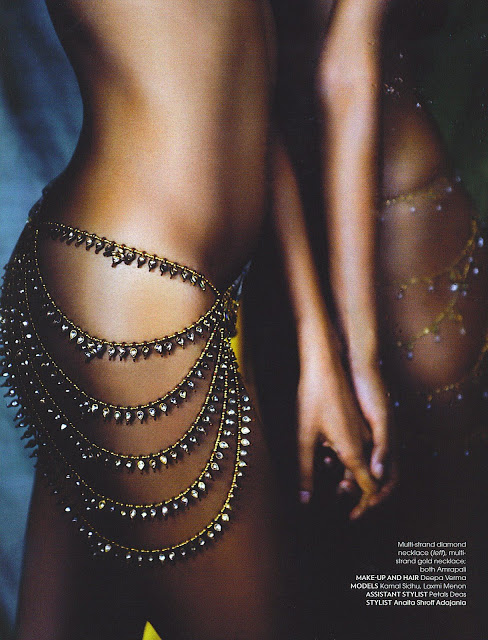 Vintage Vogue India editorial: October 2007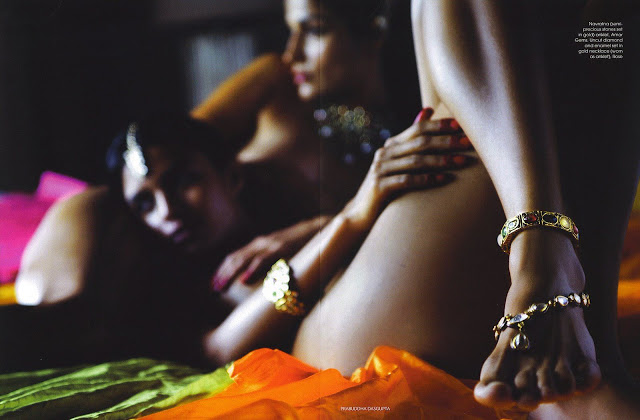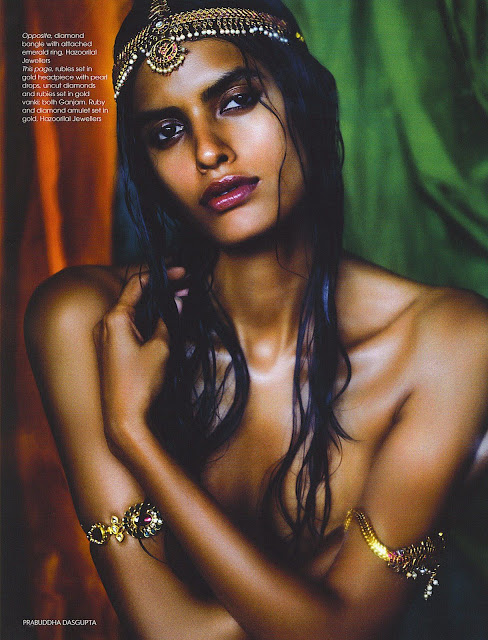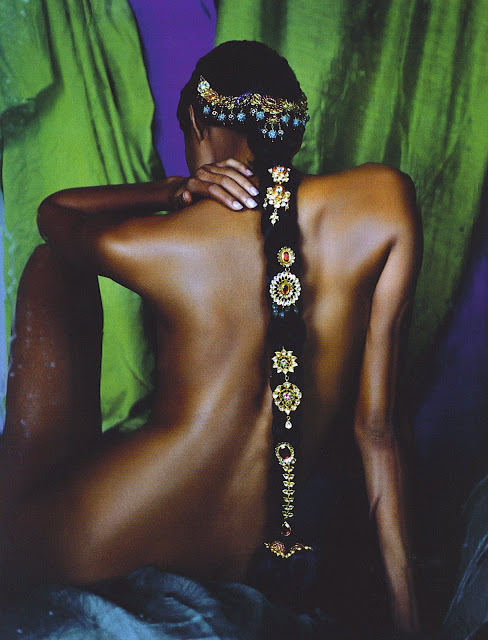 photo credit: Vogue India