The older I get the more I realize:
1. My style is constantly evolving
What used to whet my willies (Hollywood Regency, high-glam, haute couture) no longer appeals to the streamlined, pared down aesthetic I REALLY lust after. Don't get it twisted,
Queen Kelly
will always reign supreme in my book, just making some room for the mod squad to make a cameo or two.
2. It's all about simplicity
Don't confuse simple with plain. Don't confuse simple with boring. Simple should be sought for its regimented order of form following function.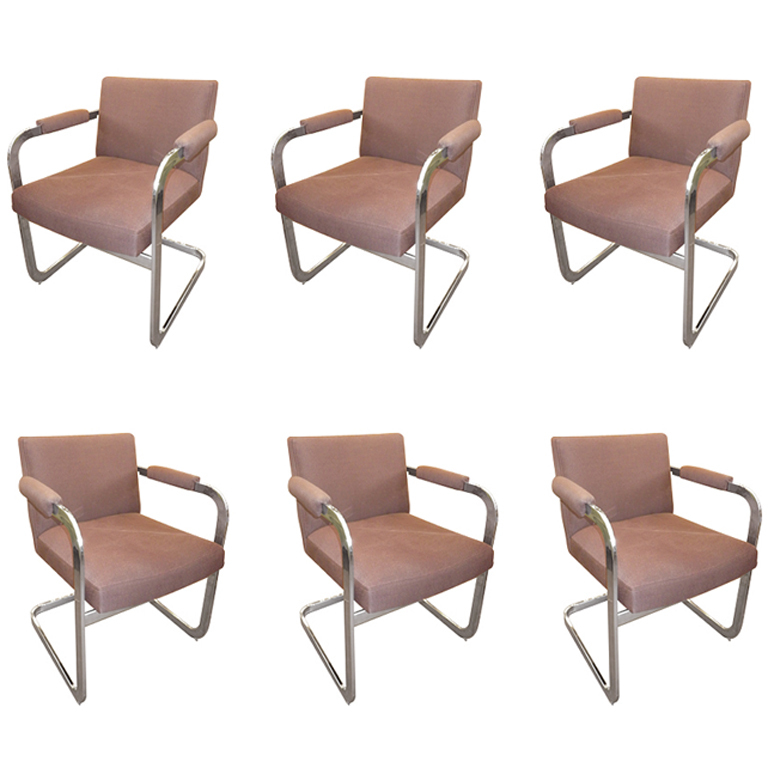 3. Midcentury designers totally GET it
I've been bookmarking
Milo Baughman's
Z chairs since I started this blog almost 3 years ago. At a whopping $1000 a piece (Yup, you read that right!) these brass and chrome beauties were nowhere near my budget, but a gal can dream can't she???
(Not quite "Z" style, but a lust-worthy second)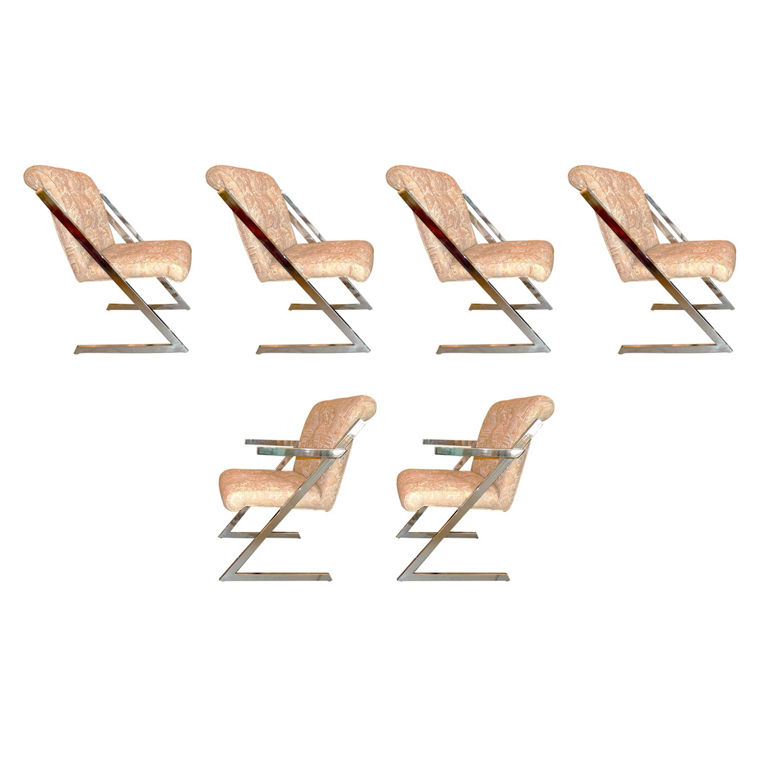 On the Hunt
Fast forward some crazy late-night Craiglistings later et voila! 4 gorgeous wanna-be's for a friggin' fraction of the cost. Oh Craig and your listings, you sure do know how to show a gal a good time!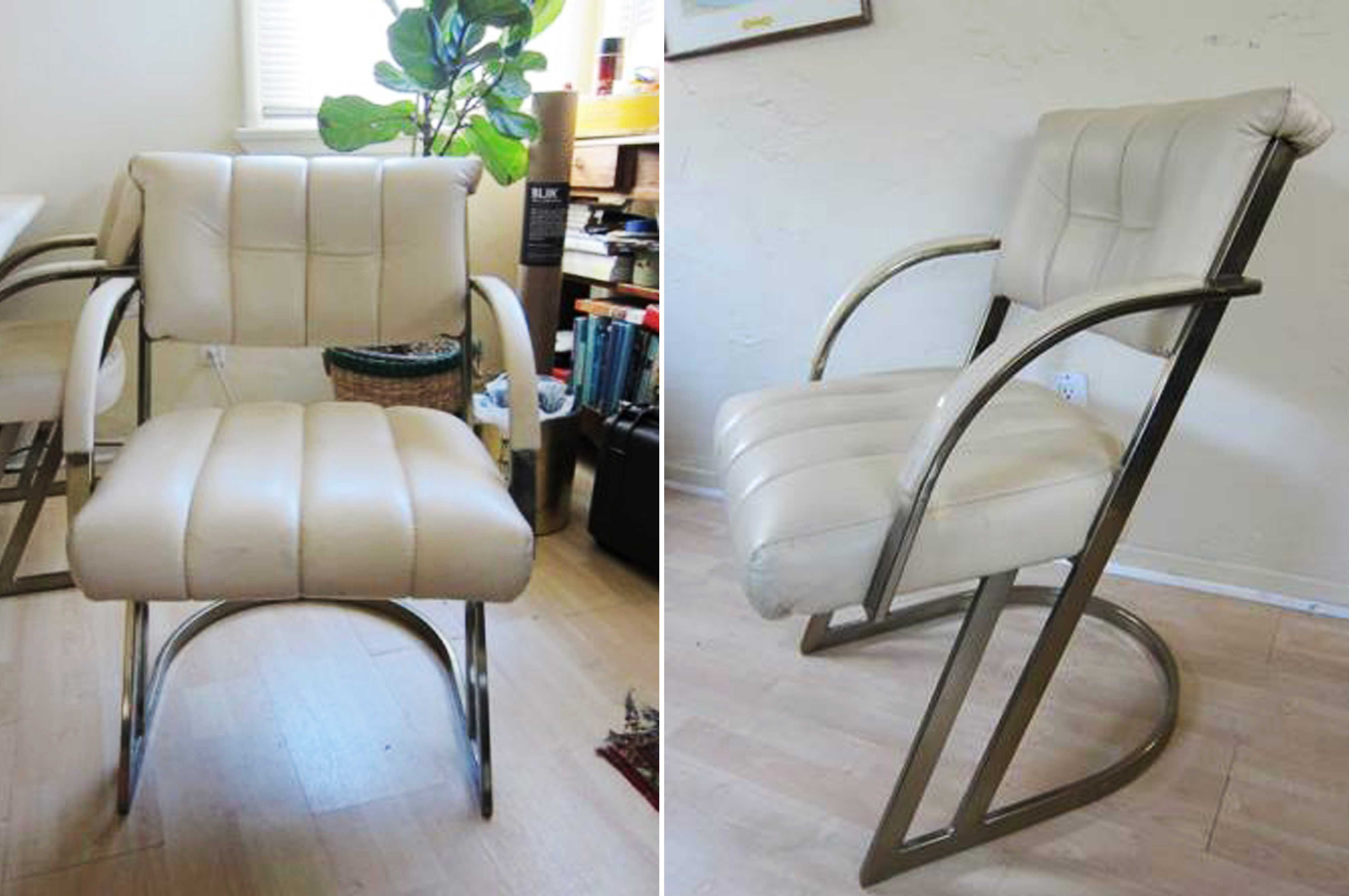 Still deciding on what to reupholster my beauties in but I think I've narrowed it down…
Upholstery Inspo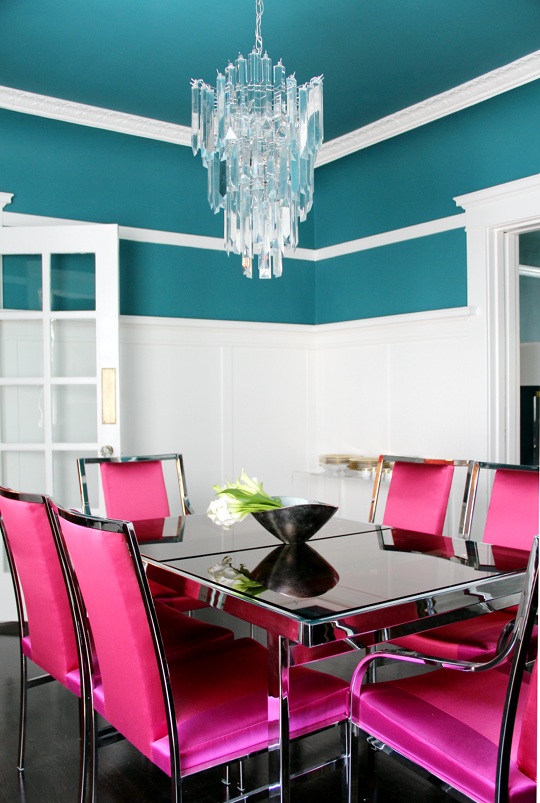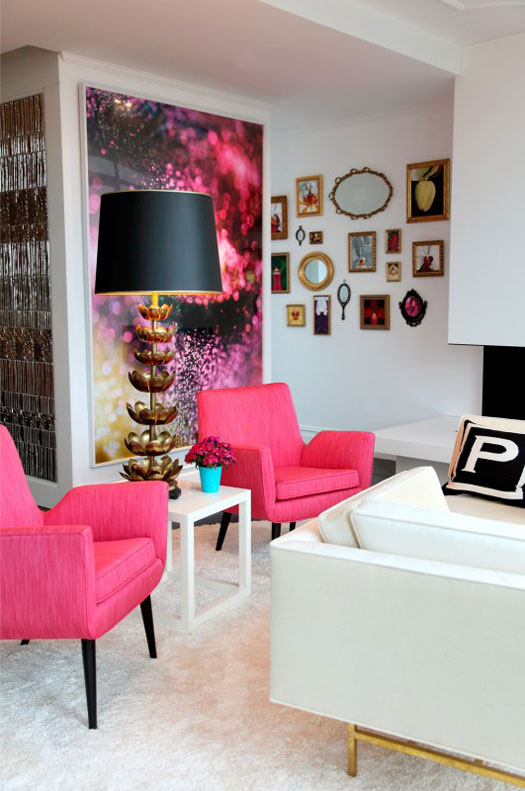 Pink is for POWER!!!  
You think the boy would go for it??
If you could source an original Baughman, which piece would you select???