I know I'm not the only girl who thinks Anthony Bourdain is one of the sexiest hosts on camera today.
Combine my love for everything gastronomy and infuse it with the sauciest satirical writing to come out of television since 70's sitcoms, "
No Reservations
" is at the top of my HIT LIST as of today.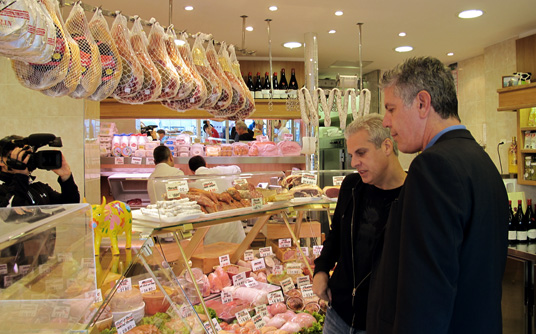 Scratch that…as of Monday when Bourdain travelled back to Paris for the show's 100th episode with his longtime friend Eric Ripert to sample some of the city's most current trends of modern and molecular fare. Call it Michelin star dining minus the Michelin star cost.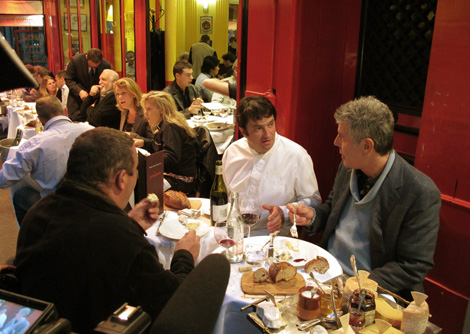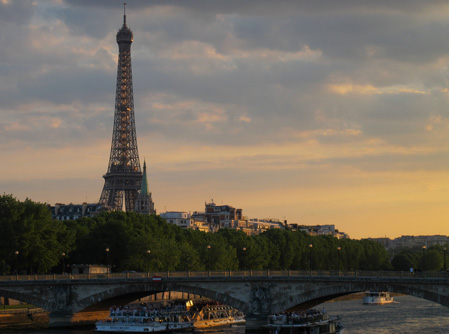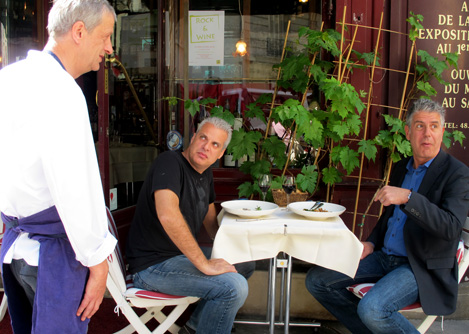 via Travel Channel
Once again, when television mirrors my actual daily life, I drop everything I'm doing to surrender to this moment of serendipity. Having just booked my next European vacation to Paris for my second visit, Bourdain's restaurant guide has literally done all the hotspots prep work for me. Even better? Travel Channel's
website
maps out these locales by arrondissement making planning only as difficult as deciding which metro line to take before all the locals beat me to it.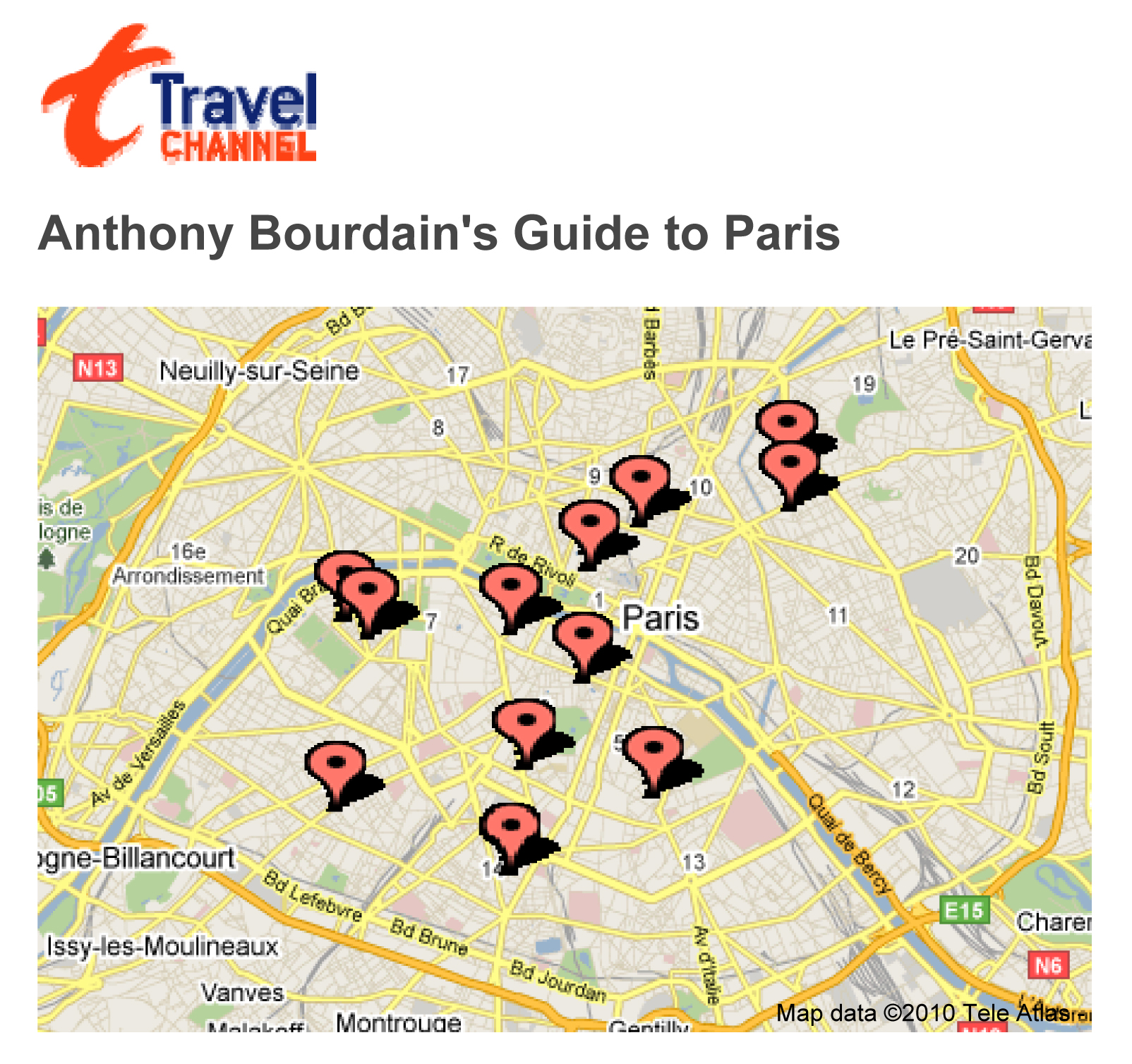 Soooo cool. Since I'm officially not flying anywhere until early November, that gives me approximately 8 weeks to secure as many reservations as I'm able in as many establishments as Bourdain visited during that fateful hour of divine inspiration. A few of my faves listed below:
5 Rue du Nil | 75002 Paris, France
Frenchie is known for its affordable menu and casually correct food. Chef Grégory Marchand spent most of his career working at Jamie Oliver's 15 in London, where his nickname Frenchie was born, and at Gramercy Tavern in New York.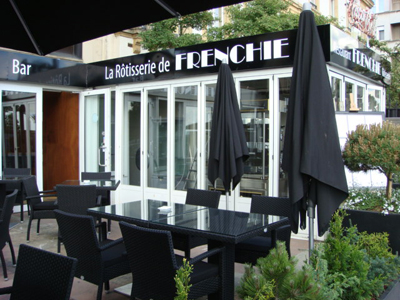 image via Frenchie restaurant
2 Rue Sainte Marthe | 75010 Paris, France
Alexandre Cammas and Inaki Aizpitarte invite Tony and chef Eric Ripert to Le Tete Dans Les Olives where 10 people are served daily. The restaurant has 1 table and 1 chef, Cedric Casanova.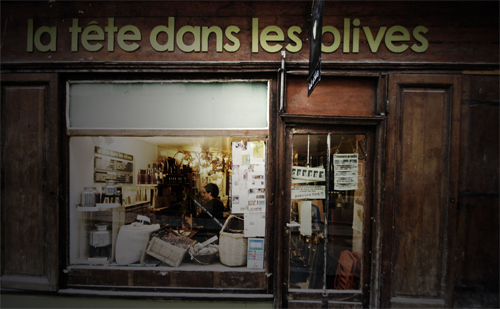 via la tete dans les olives restaurant
135 Rue Saint-Dominique | 75007 Paris, France
Tony and Eric have lunch with food wizard Thierry Marx. A veteran of Taillevent and Joël Robuchon's Jamin, the 44-year-old Mr. Marx is comfortable enough with his genius to be playful on the plate.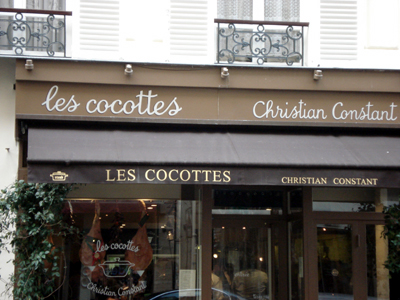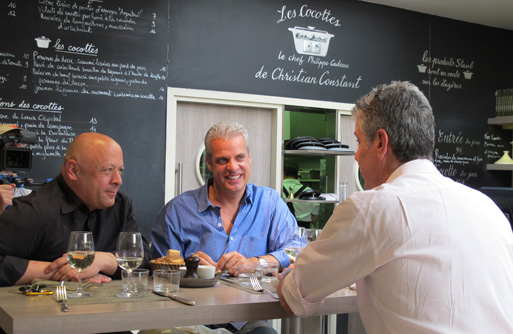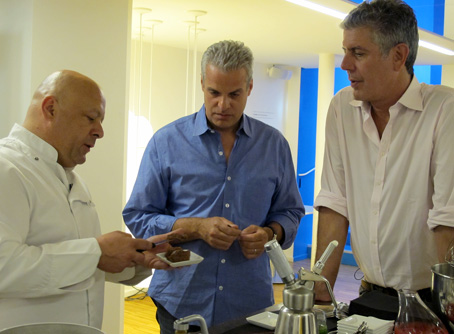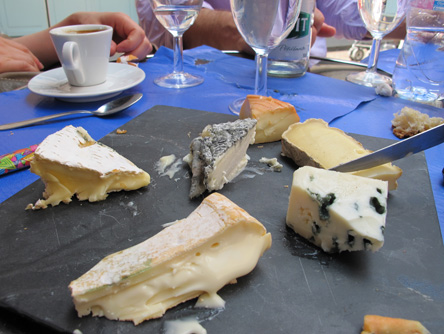 And of course- how can you miss the legend himself:
Hotel Pont Royal | 7, Rue de Montalembert | 75007 Paris, France
Tony samples the world-class cuisine of chefs Eric Lecerf and Philippe Braun at L'Atelier.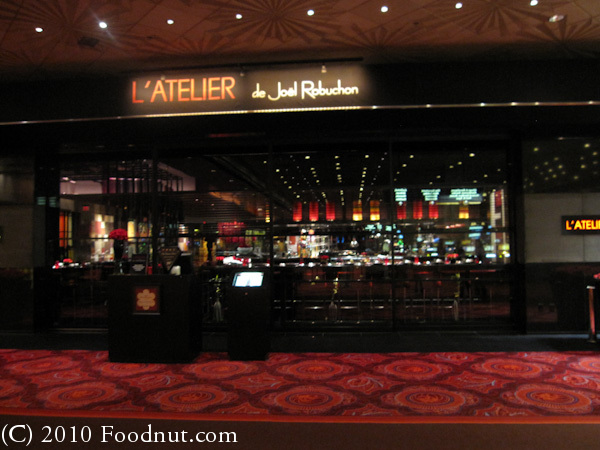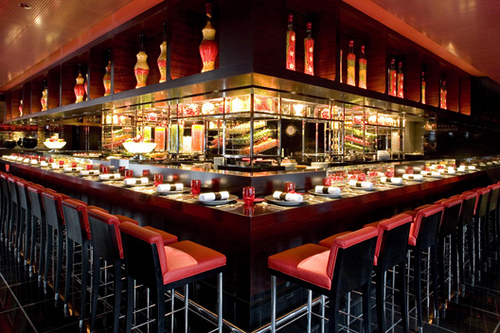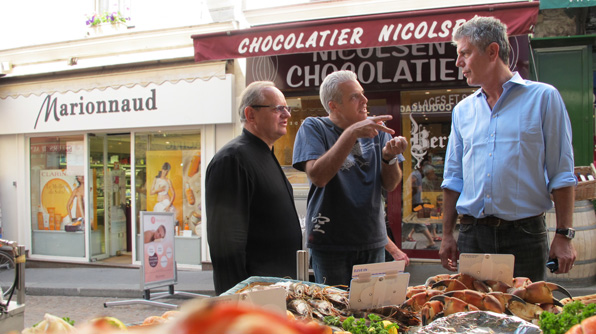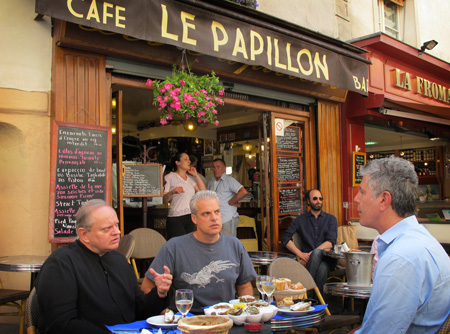 via Food Nut, L'atelier, Travel Channel (2)
If food is my religion, then Anthony Bourdain is my God. Where he goes, I follow. What he preaches, I praise. A little extreme, maybe, but the man eats for a living! And travels! AND writes! BEST JOB EVER dude. Can't wait for my accompanying food journal come Fall. Ahhhhhh sooooo excited!!
Check out Anthony Bourdain's "No Reservations" every Monday at 10 E/P on the Travel Channel where he "uncovers the best in culinary cuisine across the world."