Since Memorial Day was formerly known as Decoration Day, it's only fitting that I accompany our national holiday with a design tasting of SATC II, as opposed to a completely biased and subjective critique of the best movie ever!!! (next to SATC 1 of course)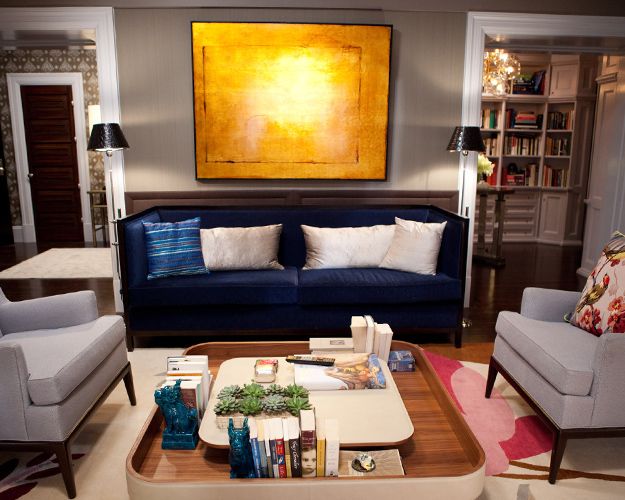 Although I would have nixed the Abu Dhabi arc in favor of more 5th character NYC action, I was delighted nonetheless to see the 2.5 hours of fabulous fashion paraded against a glittering desert oasis. Who knew the Middle East could be so sexy?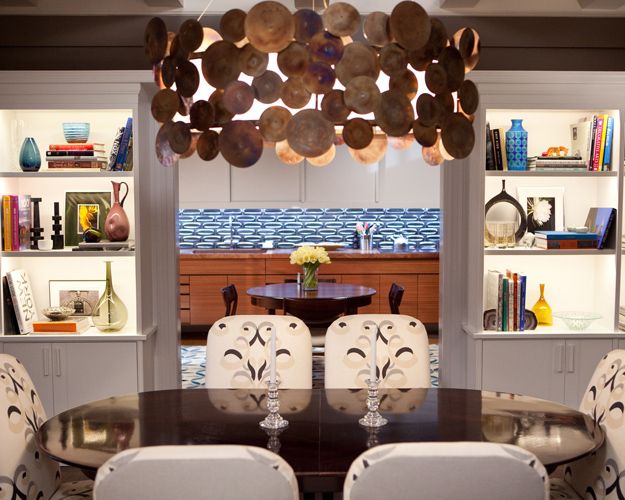 To our favorite cosmopolitan couple and their impressively chic Manhattan apartment. Dutiful downgrade from the posh penthouse that Carrie and Big initially inhabited, but a major upgrade on decadence and eclectic design. Let's see what y'all think.
A mix of high end vintage finds and contemporary furnishings outfit the Prestons' apartment. Featuring textiles from Donghia, Lee Jofa, and Paul Smith, the showstopper in this set is undoubtedly the blue velvet sofa that makes its debut as Carrie and Big's scene-stealing roommate.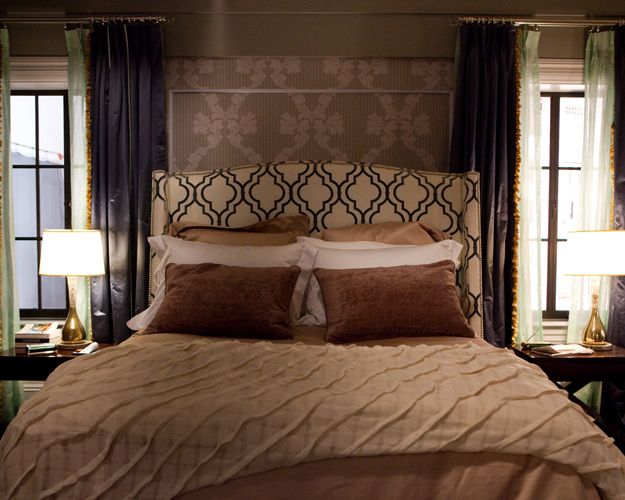 Also loving the mid-century modern coffee table and the ingenious tablescaping of the paperbacks. For bookworms like Carrie (and myself), this is definitely a clever and convenient take on displaying daily reads.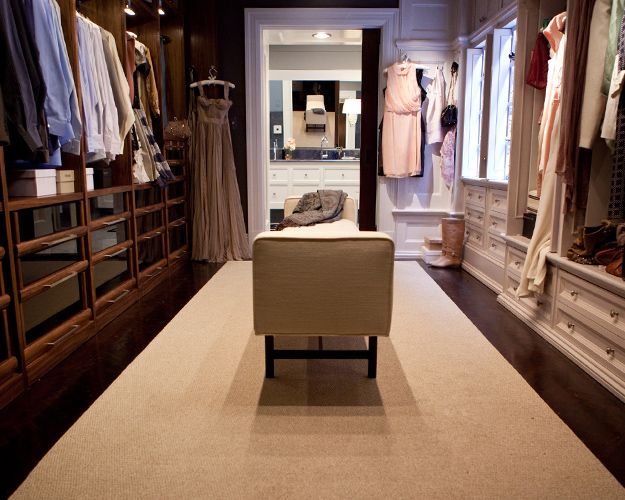 The dining chairs are upholstered in Lee Jofa's Belgravia fabric. A little bit of whimsy against the clean hard lines seen in the interior teak built-ins. Perfect combination of masculine and feminine. DYING over the antique chandelier looming over the rosewood dining table. Definitely feels like Big's stamp in the space adjacent to a kitchen he undoubtedly had a hand in designing.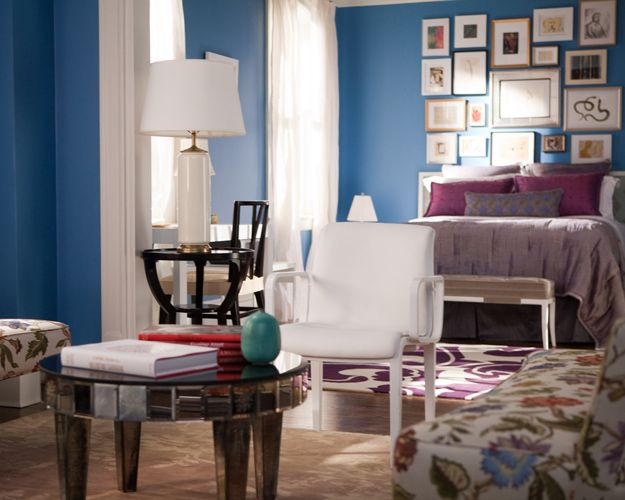 The entire apartment is decorated in muted shades of browns and blues. A perfect backdrop for the dull and monotonous married life Carrie is itching to break free of, albeit still luxurious and desirable. Wallcovering by Cole and Son in the Rococo Damask pattern. The headboard is upholstered in Kravet's Gate Tuxedo pattern, surely meant to be a contemporary contrast against the traditional damask in the background.
Ahhhh…La piece de resistance. His and hers closets done in the most haute and humble way. Demarcated by dark and light wood finishes, the composition is the star, not the couture.
Carrie's grown-up apartment continues her quest to keep a piece of the single gal inside of her. Glamorous and a little bit gauche, a Marni rug grounds the bedroom while Pottery Barn settees grace the sitting area. For a fashionista like Ms. Bradshaw, designer digs are the only way to go!
And who can forget the fashion that started it all.