My stress level has been at the ultimate high juggling multiple clients, various projects, designing and furnishing a move for 2 different studios, not to mention trying to pretend I have some form of a social life where I show up half-awake with a tiny semblance of functionality.
Phew!!! It's been a total clusterf*ck in my camp so I'm more than ELATED to share that I'm nearly past the hump!!! 
Construction- Check!…Keys- Check!….Furniture- almost there!
It's soooooo unlike me to post only 1-2 times per week but let me assure you- I'm back to blogging with a VENGEANCE my loves! Oman I'm too too excited to show you the fruits of my own personal obsessively laborious focus switching gears from designing for clients to designing for myself and my boo. Lucky for me, he's ALL about allowing me the freedom to CREATE so here goes nothing honey!
The Plan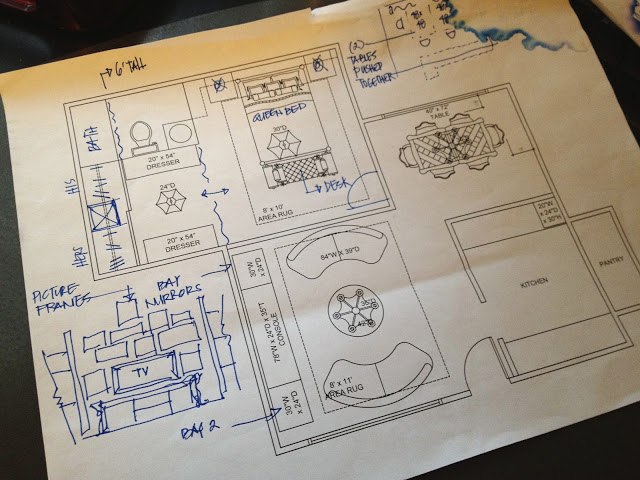 672 square feet of pure unadulterated FUN! Yes, that's what us designers refer to as decorating for apartment living y'all. She may not be the mansion of my dreams but somewhere I know there's a gorgeous little vignette just waiting to be styled!
Let's start with the living room shall we?…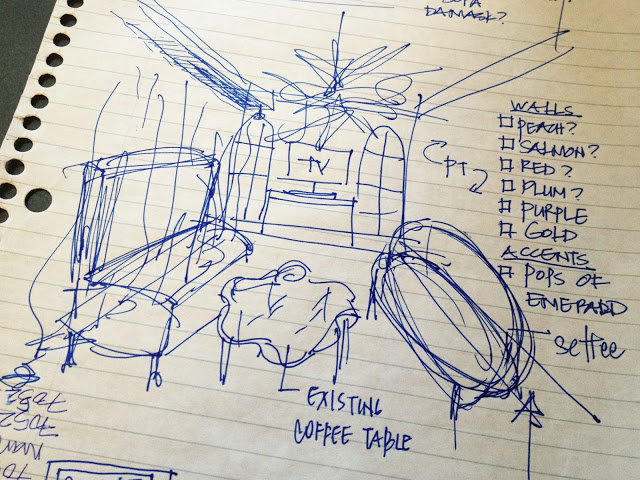 The Concept
So far I'm thinking rich jewel tones (uh, duh!), a sexy Chinois/French vibe, and LOADS of sumptuous velvets, reflective surfaces, and my trademark brass and bling baby!…a little something like this: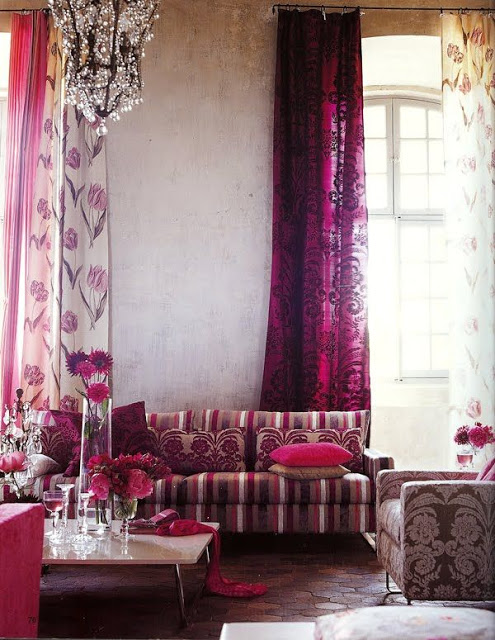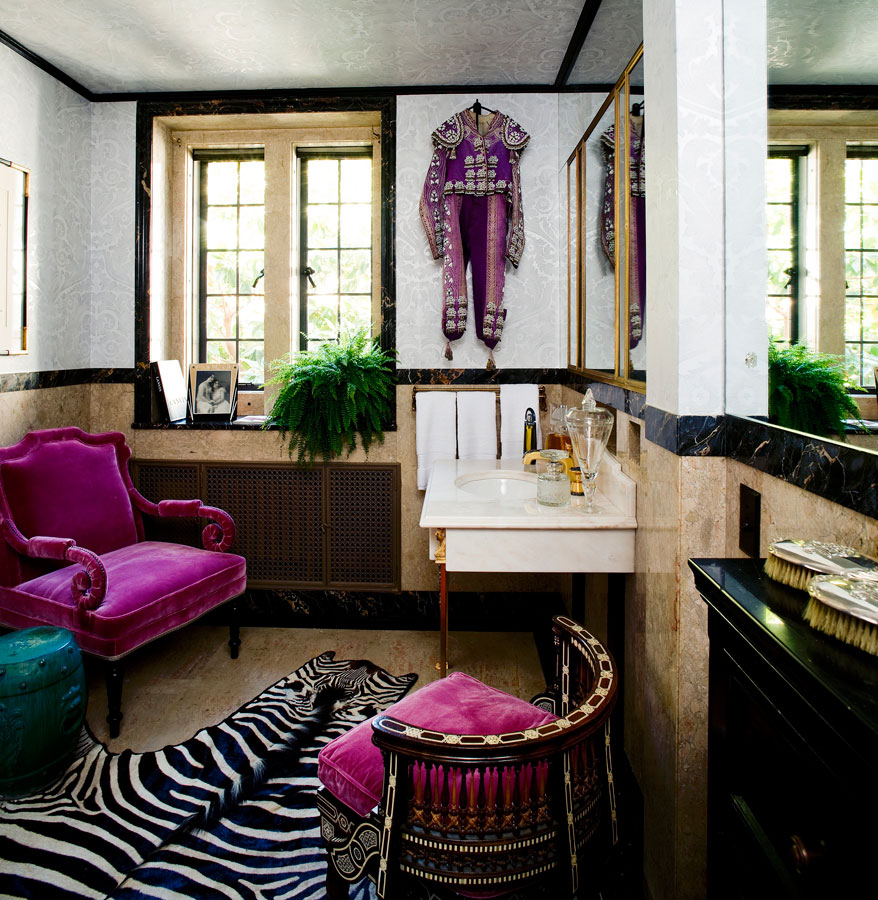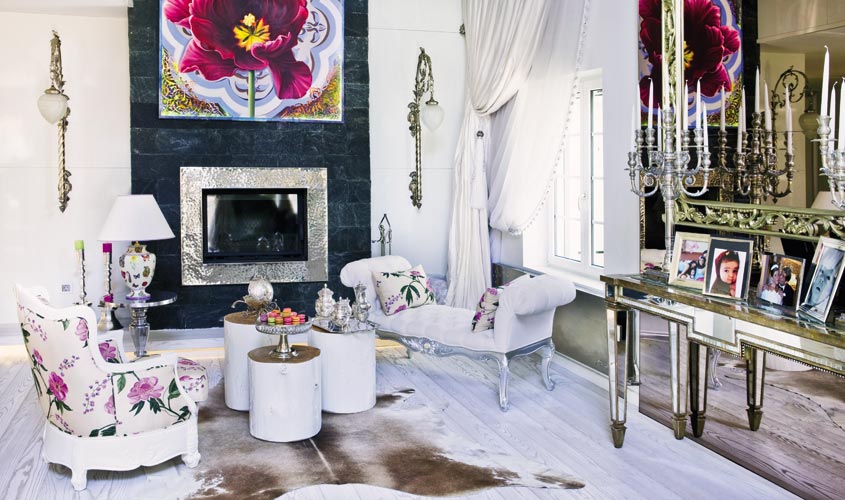 Can't wait for the afters and the FINAL reveal!!! In the meantime, find me on
Facebook
and
Instagram
as I detail my decorno and all you voyeurs can join and watch! Ohhhhh yeah….Monday's suddenly looking up y'all!
Judging from the above, care to guess what color my walls are??? 
(Hint: I have NEVER lived with this color before!…Scurrrrry!)