Dorothy Draper's Espana chests have been high on my hitlist since interning for
Kelly Wearstler
back in my trade school days.
Both designers feature aesthetics from the Hollywood Regency era, full of fanciful flourishes and tons of gilded gold accents, much of where I started to develop my modern glam style today.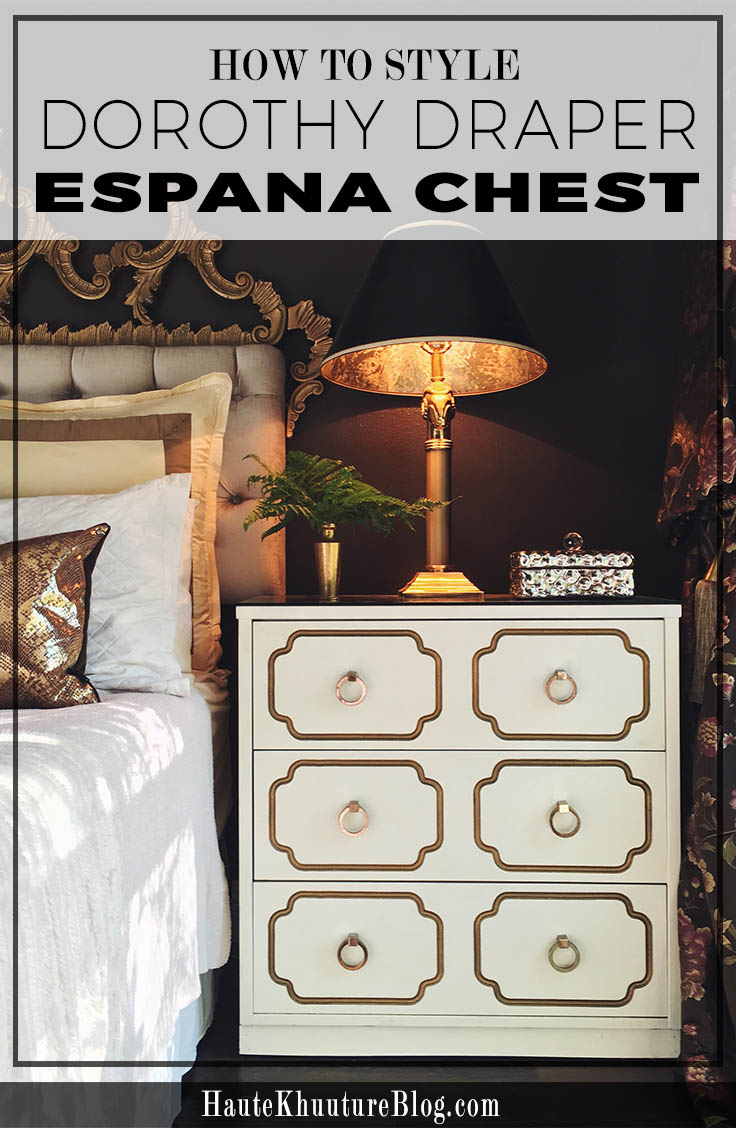 One of the best aspects of these decorative dressers is that they can transcend eras and styles, making them an
easy choice for professionals since they pretty much go with everything.
From color-washed interiors with rich walls to pale and pretty bedrooms, use these chests as nightstands, hallway
accents, or pair them up for double the appeal.
Used at nightstands, I love the ample storage space! Perfect for all my nighttime magazine reading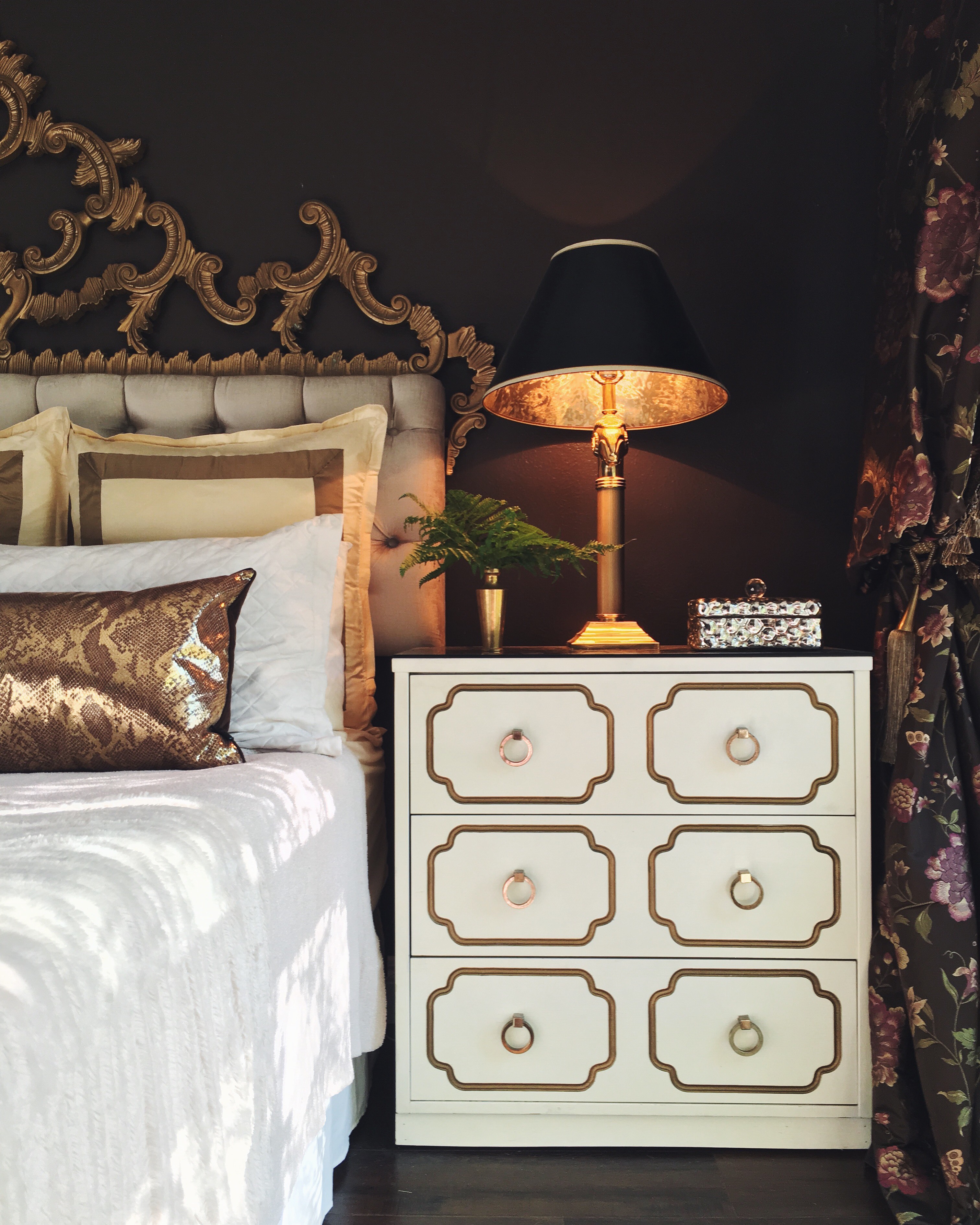 No matter how you style them, these iconic Espana chests make fabulous focal points so don't skimp on the accessories y'all!
Think bold, think gold, and always, always think GLAM!