Having been raised in Southern California since I was 5 years old, I've grown quite accustomed to seeing towering palm trees every which way I turn.
So it was no surprise that my entire courtyard, literally covered in miniature palms, completely sold the house for me.  Something about the rich vibrant color and organic shapes of the oversized leaves just screams retro glamour!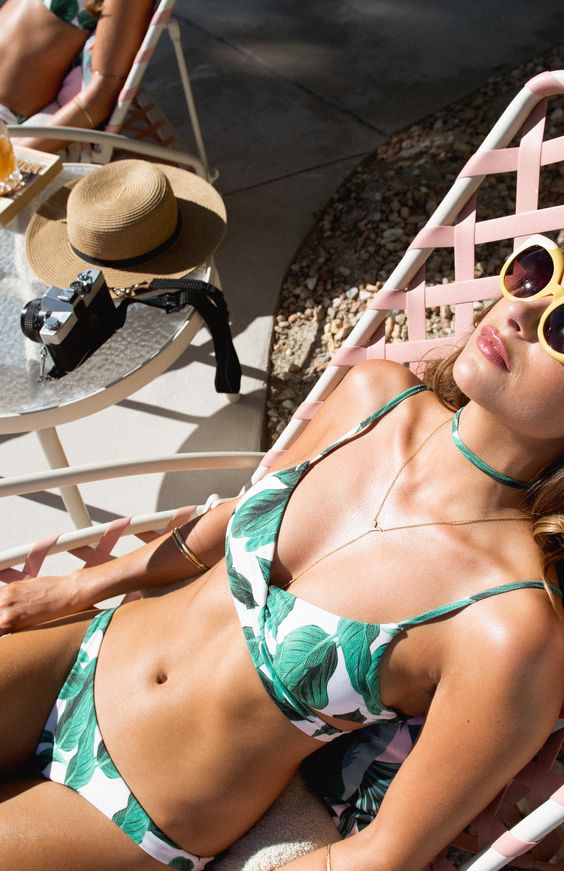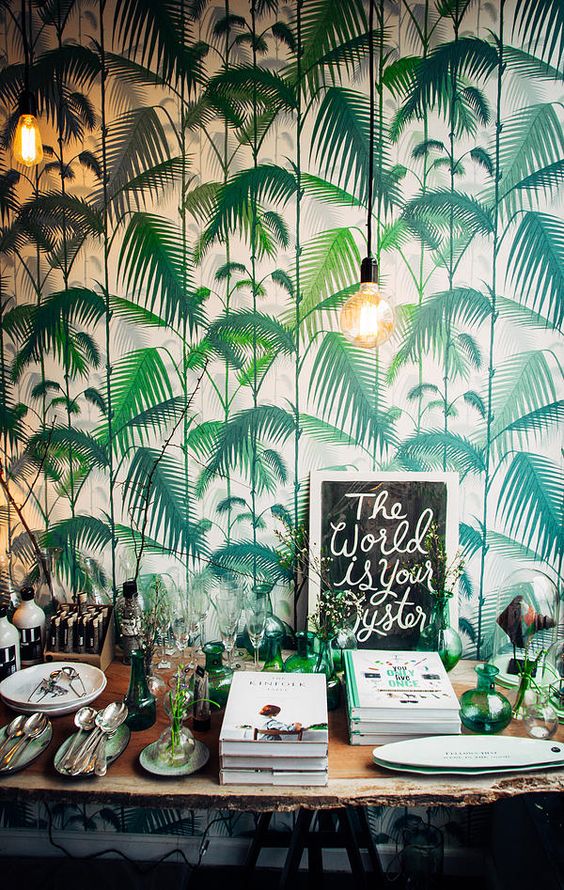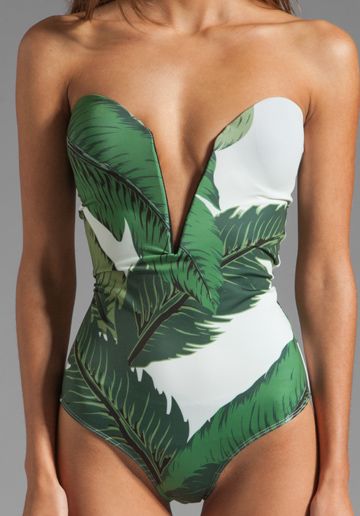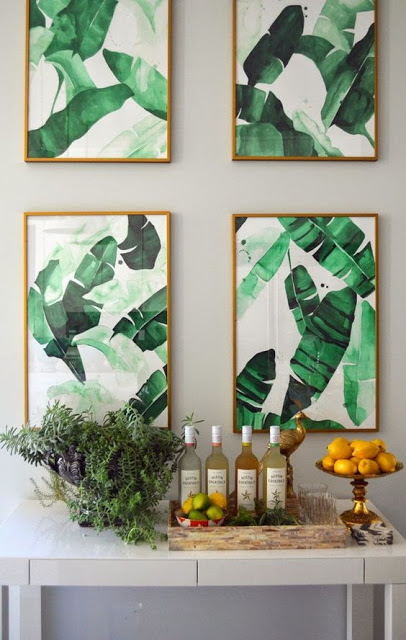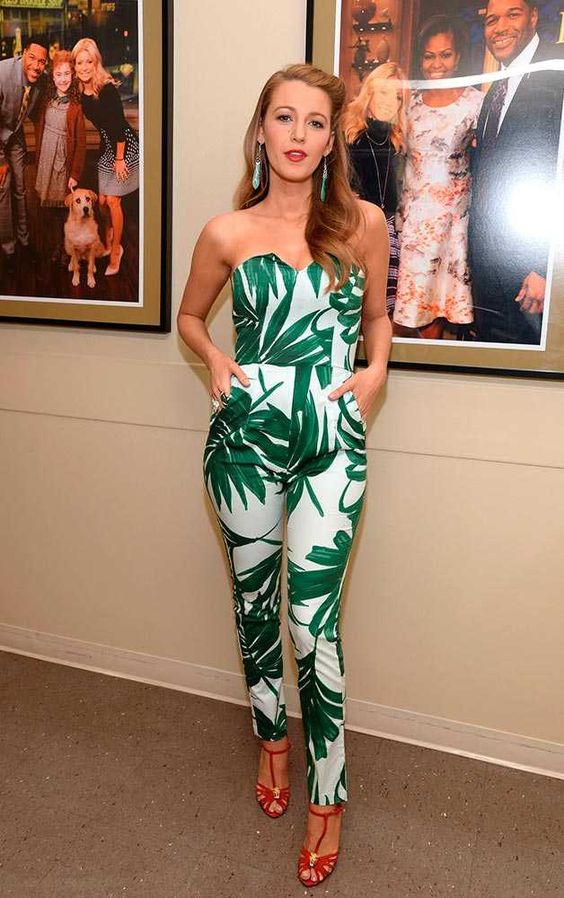 Styling tips
To keep the look from going too palm beach gramma status, mix in some fun accents like classic stripes and my go-to leopard prints for a dash of fabulous fun!  Since the true hue of tropical palms can look borderline garish, allow the green to act as the only source of color for your space or ensemble.  Pair these prints with inky black accents and now you're talking high fashion honey!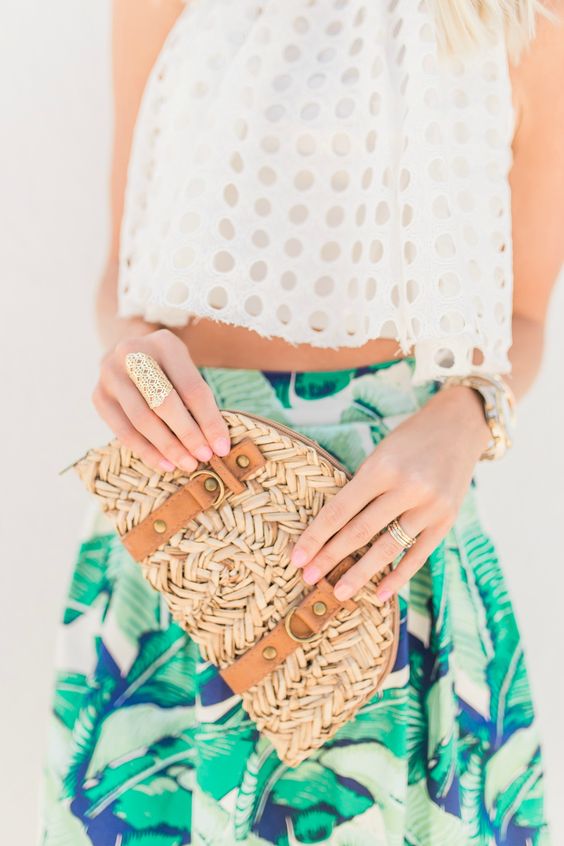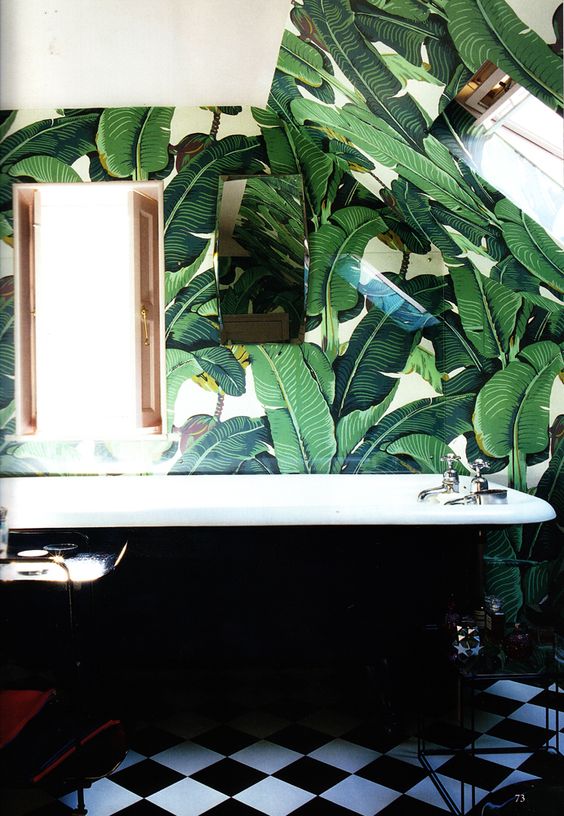 SHOP THE LOOK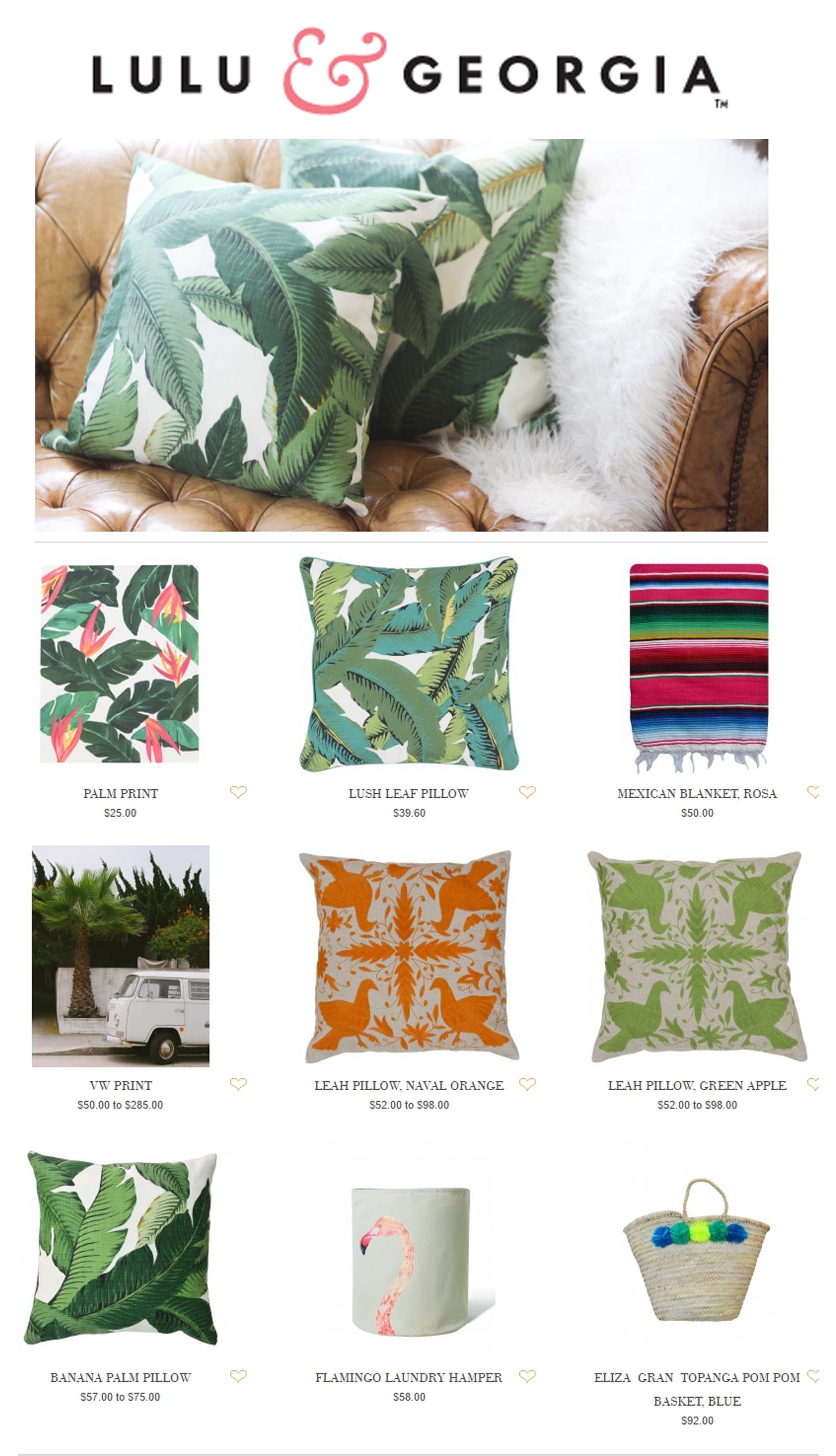 For home decor and accessories, Lulu & Georgia has some fantastic tropical pieces for a super affordable price.  One little pillow is all it takes to bring your blah home to staycation-ready luvahs!
Shop my Lulu & Georgia picks HERE
 Thank you to Laurel & Wolf, online interior design firm extraordinaire for turning me onto the print!
Now I can't get enough of it, just in time for summer!  Thanks for reading!