My profession demands that I must shop for a living.
Oh the woes of scouring trade sources, décor shops, flea markets, online websites (the list goes on and on) to find the latest and greatest in everything design.  
One may think that it's the BEST job in the world (which, btw it truly is); however there is WAYYY too much sensory overload and the most difficult part of the job is editing it all down. I've been known to fall in love with random finishes and sometimes even end up specifying them wall-to-wall for a dramatic visual effect.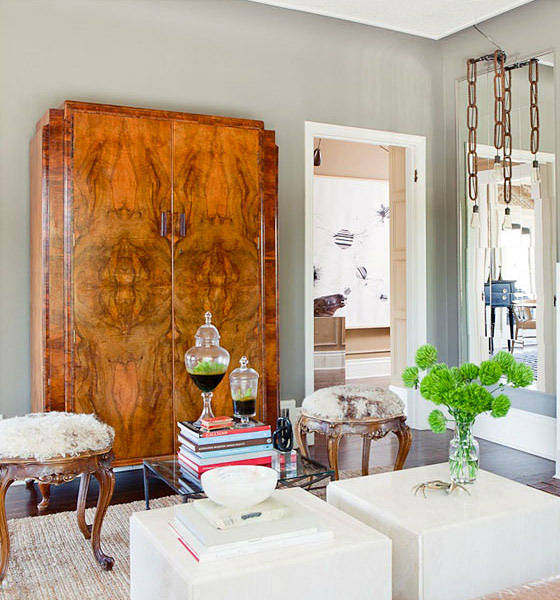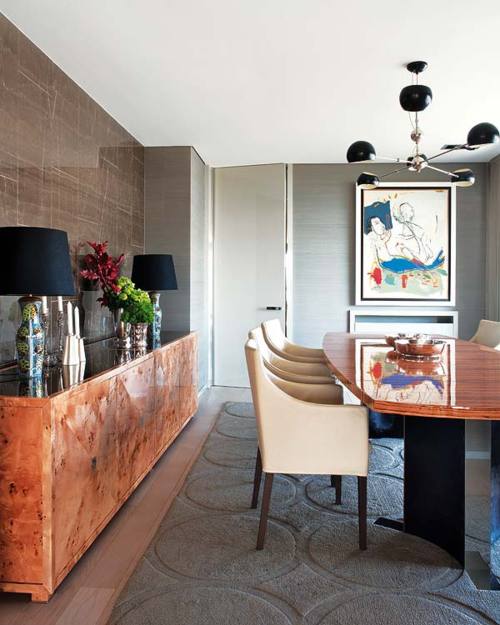 Burl Wood
Enter my current crush: Burl wood. The random grain with small dark knots is inherit in every finish, ranging from rich caramel hues to warm honey ones in this species of walnut. You can really develop an entire design scheme around singular pieces of burled furniture and watch the entire space come alive.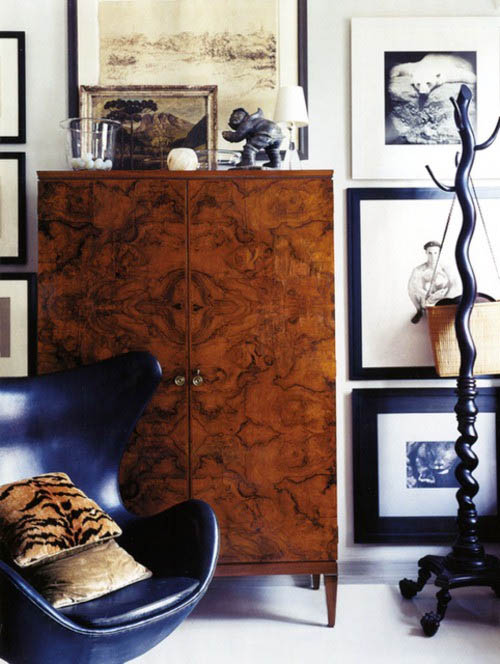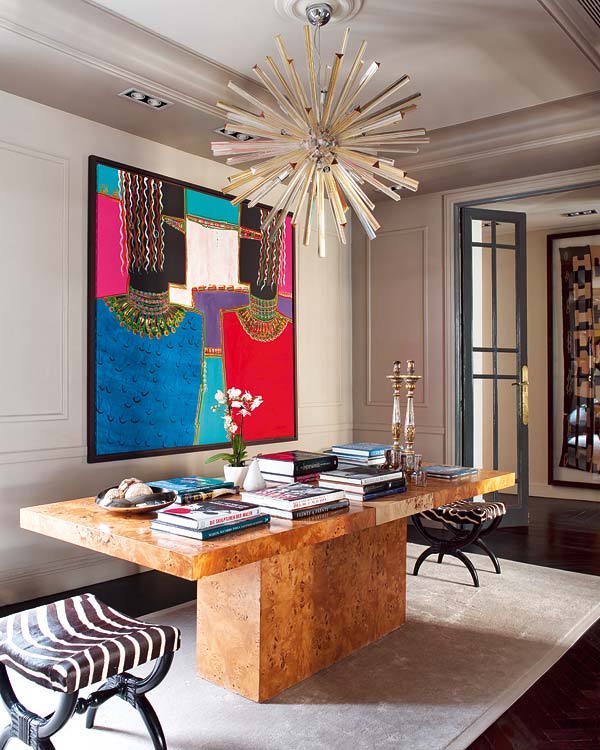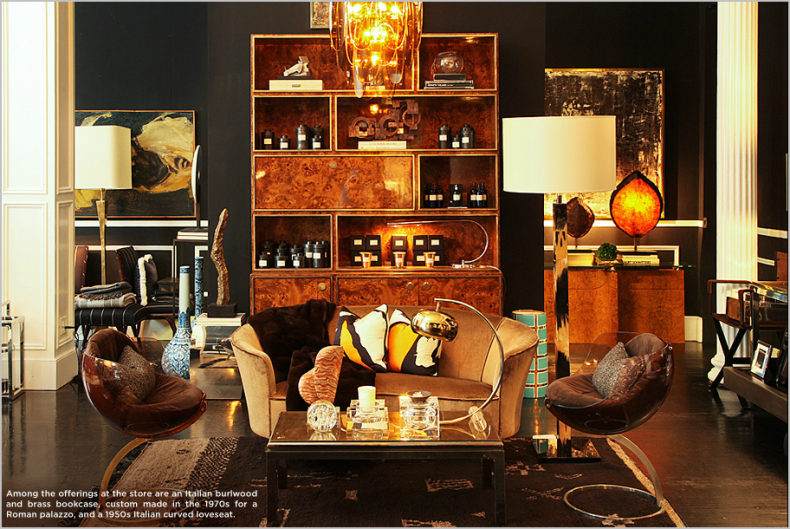 Styling Tips
The mark of a truly versatile finish is its ability to blend in with any period or style. I love it layered in an eclectic bohemian space, but burl is just as fabulous with modern chrome accents or even a black and moody bedroom.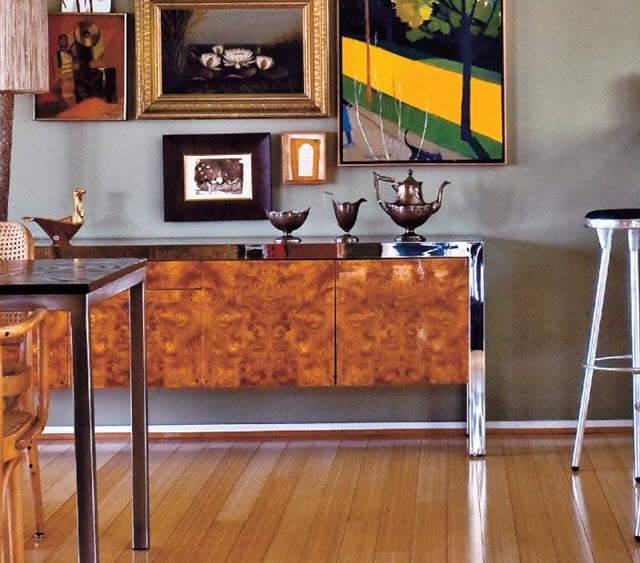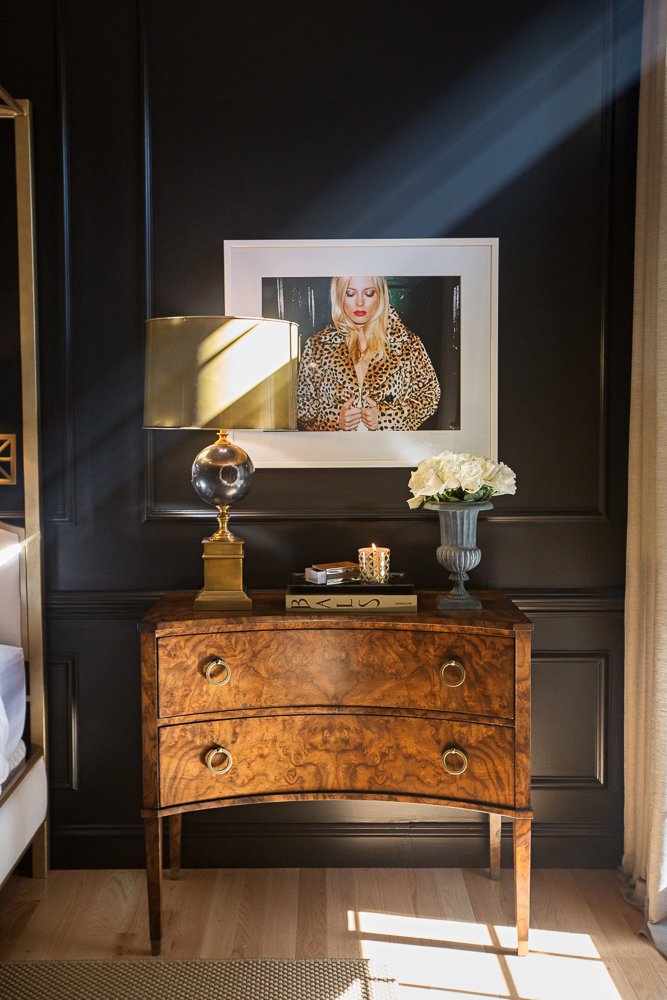 Can you imagine this burled wood island in the midst of a glamorous black and white kitch?
Oh be still my heart!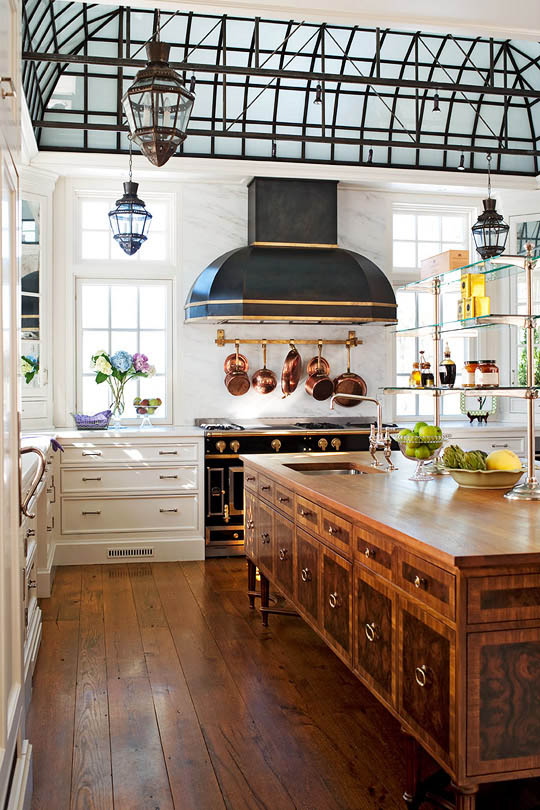 Some gals splurge on shoes and bags, it's all about building materials for this babe, lol.
What do you think of the finish?
Is this something you would source for your own home?