My love for large scale floral will never waiver.
I've been known to install wall-to-wall (and sometimes ceiling!) clad coverings with the prettiest blooms and abstract buds that instantly transport you into a fantasy land far, far away.  Imagine coming home to a space decked out in a dreamy landscape every day. Takes wanderlusting to a whole 'notha level if you ask me…or you can simply check in with my clients whom I've had to fight tooth and nail with to get these pretty petals up. But in the end, the pro prevails luvahs! I can visualize space long before the end product so where clients may lack the imagination and courage when it comes to specifying materials, I, my dear, have understood it all along. ;D
Moral of the story: ALWAYS trust your designer! hehe
Well, the ones with exceptionally bold taste at least.
Maybe in a super chic powder room where the small space demands attention…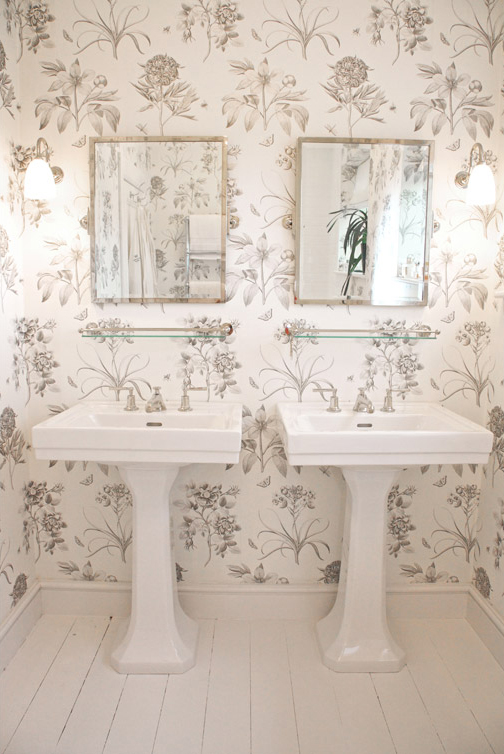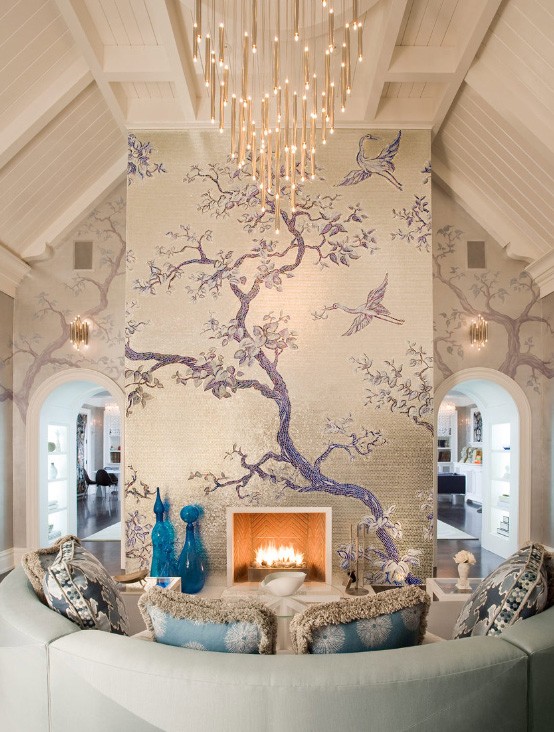 Or on the focal wall of your living room with interesting architectural detailing…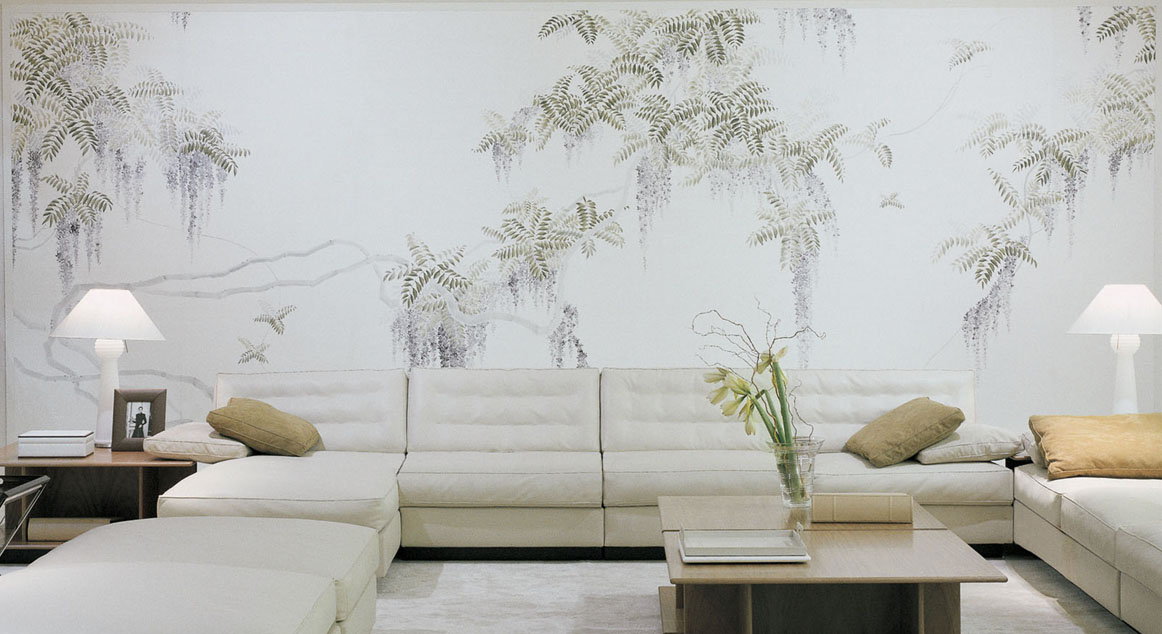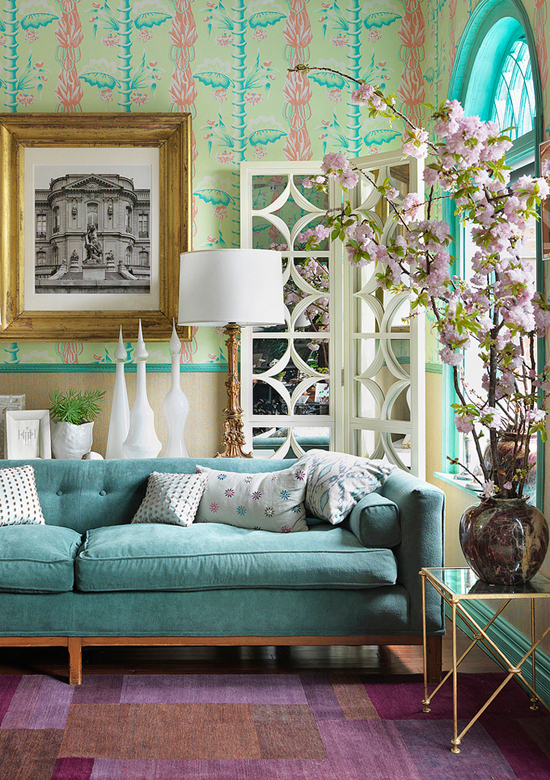 Natural daylight truly allows these walls to come to life…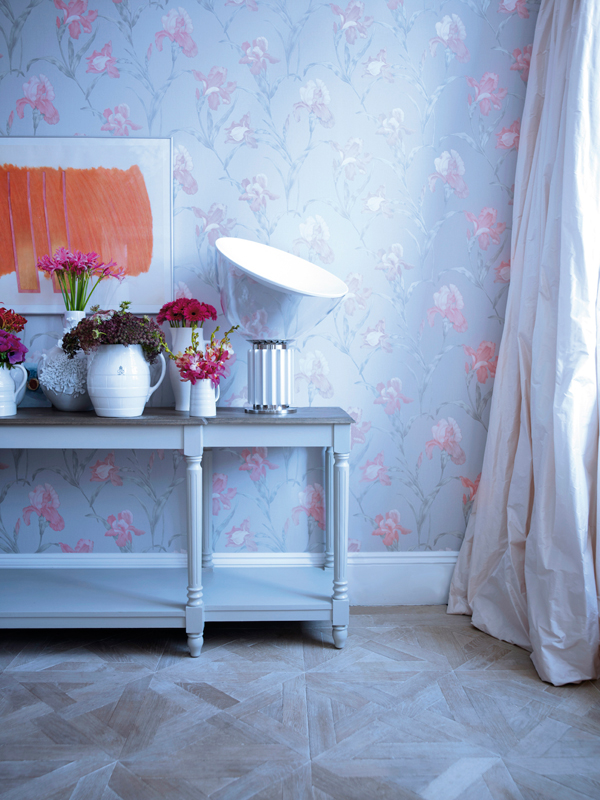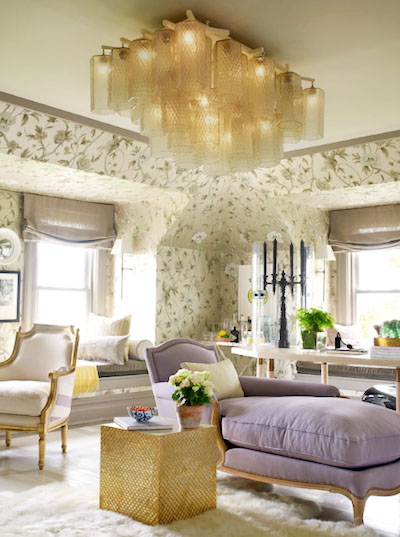 Imagine a wistful night's sleep after seeing these flowers blooming in the boudoir…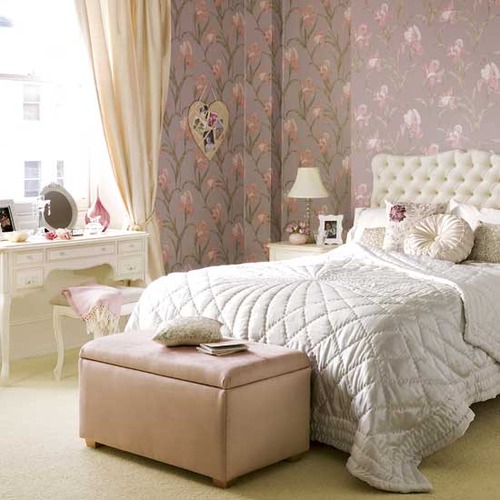 SHOP THE LOOK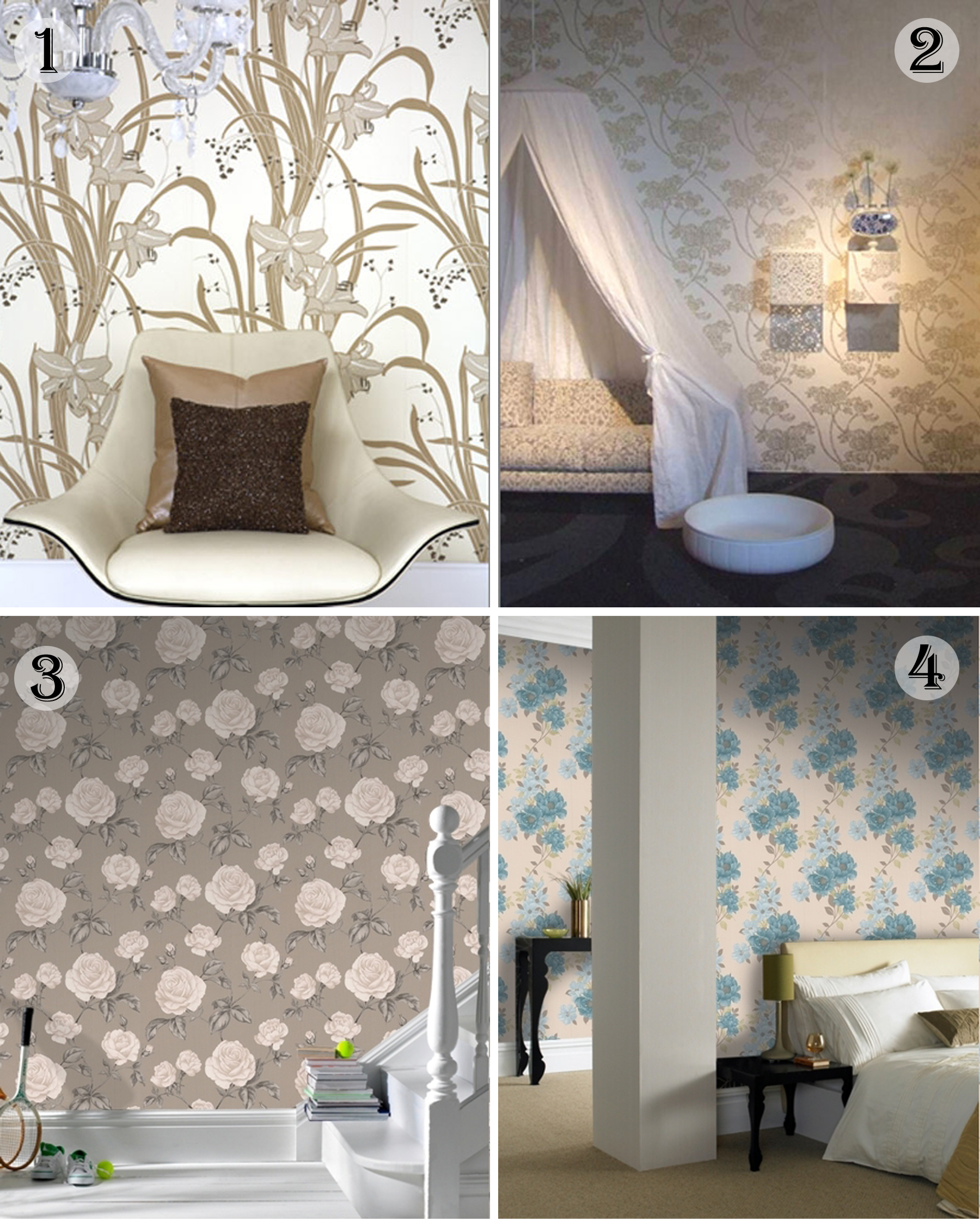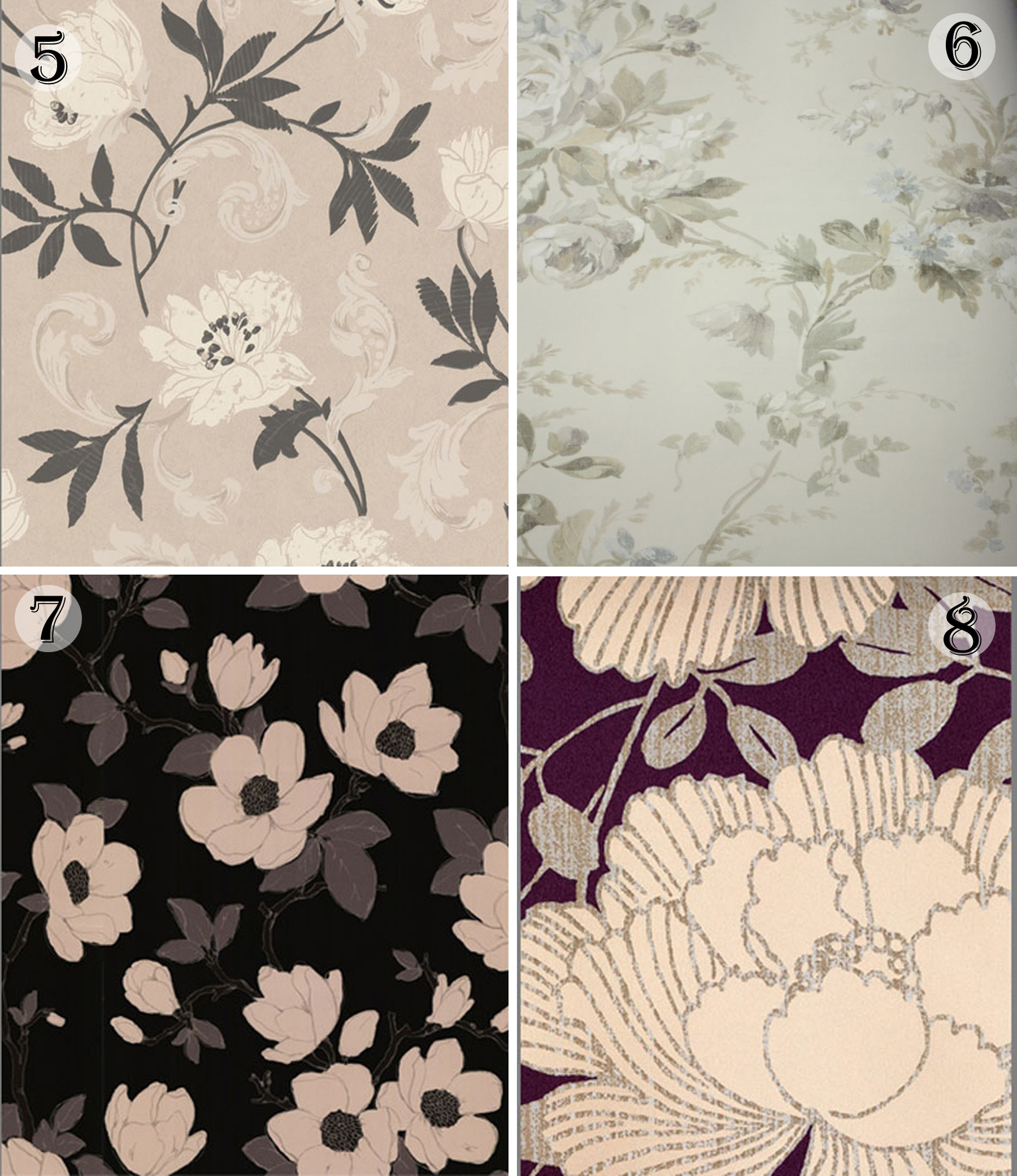 Styling Tips
Whatever your preference, use wallpaper where you want the most impact!  If you're apprehensive about taking the plunge, keep the color story light and neutral so you have a bit of breathing room when it comes to designing the space around it.
Where could you imagine using this in your own home?