One of the first things I knew I wanted in our new midcentury home was an open kitchen.
The Design
Open shelving, no upper cabinets, no standard island, just a free-flowing, free- organizing way to not only store functional items of dish and glassware but somewhere for me to affectionately display my personal objets d'art as well.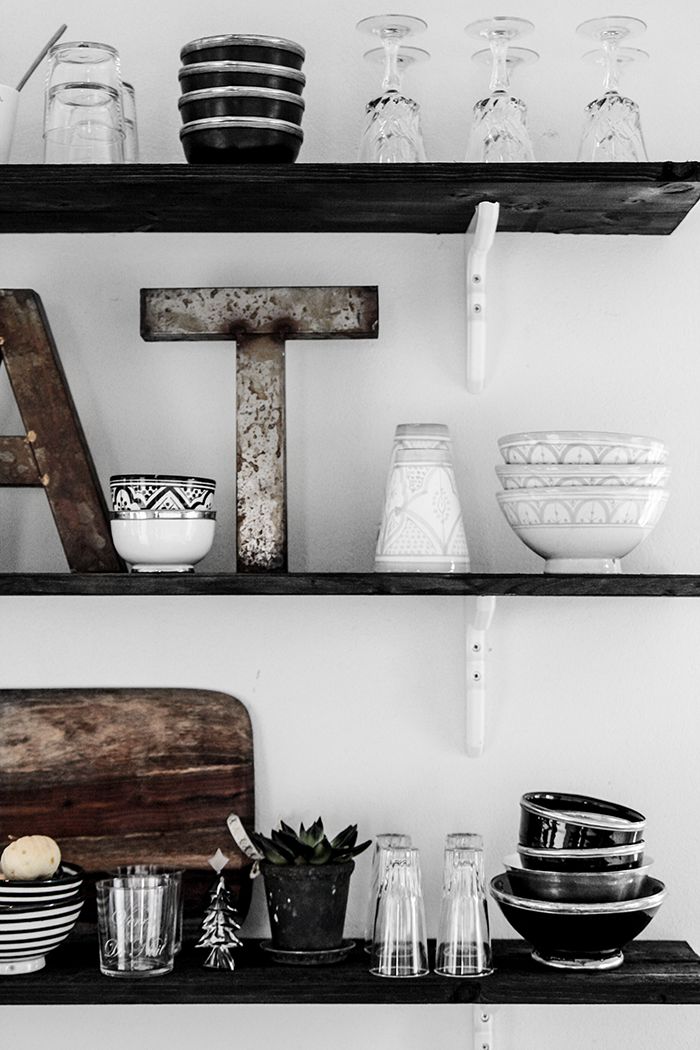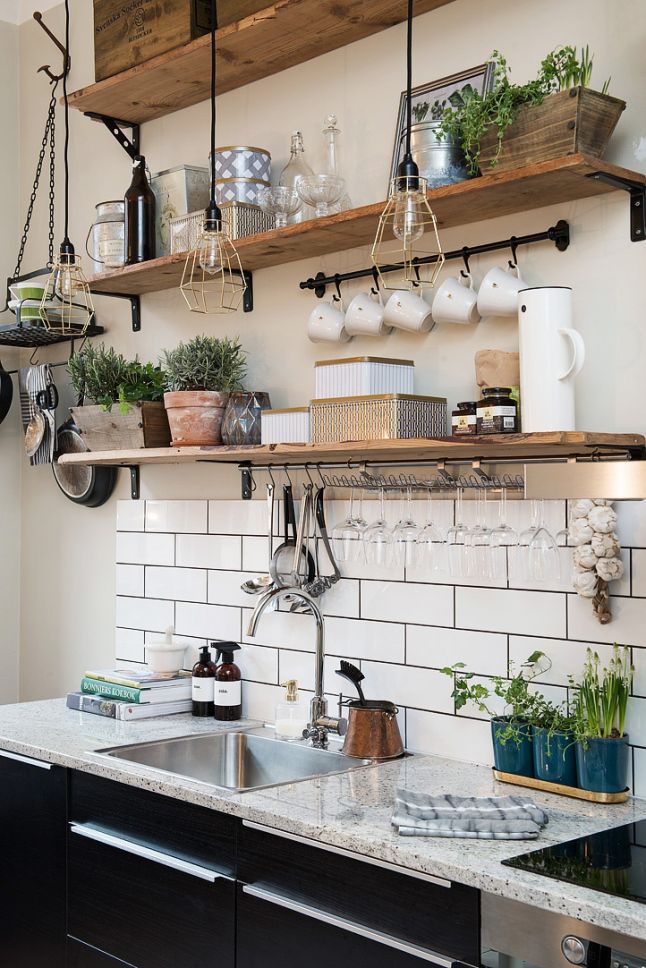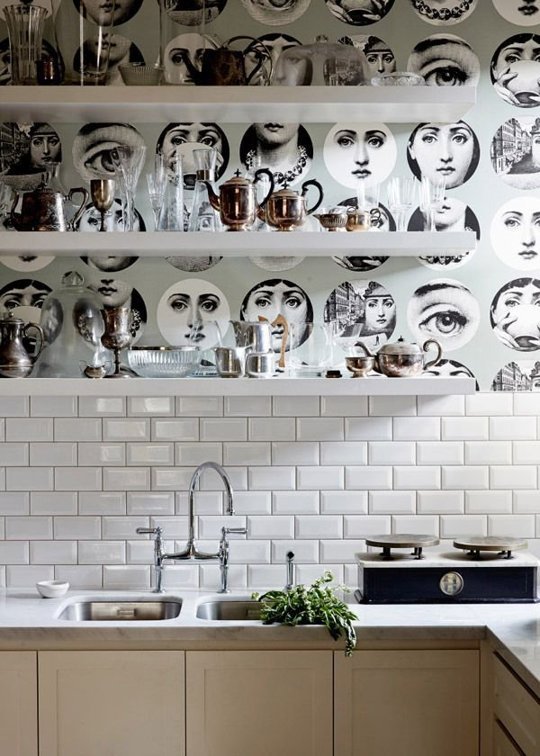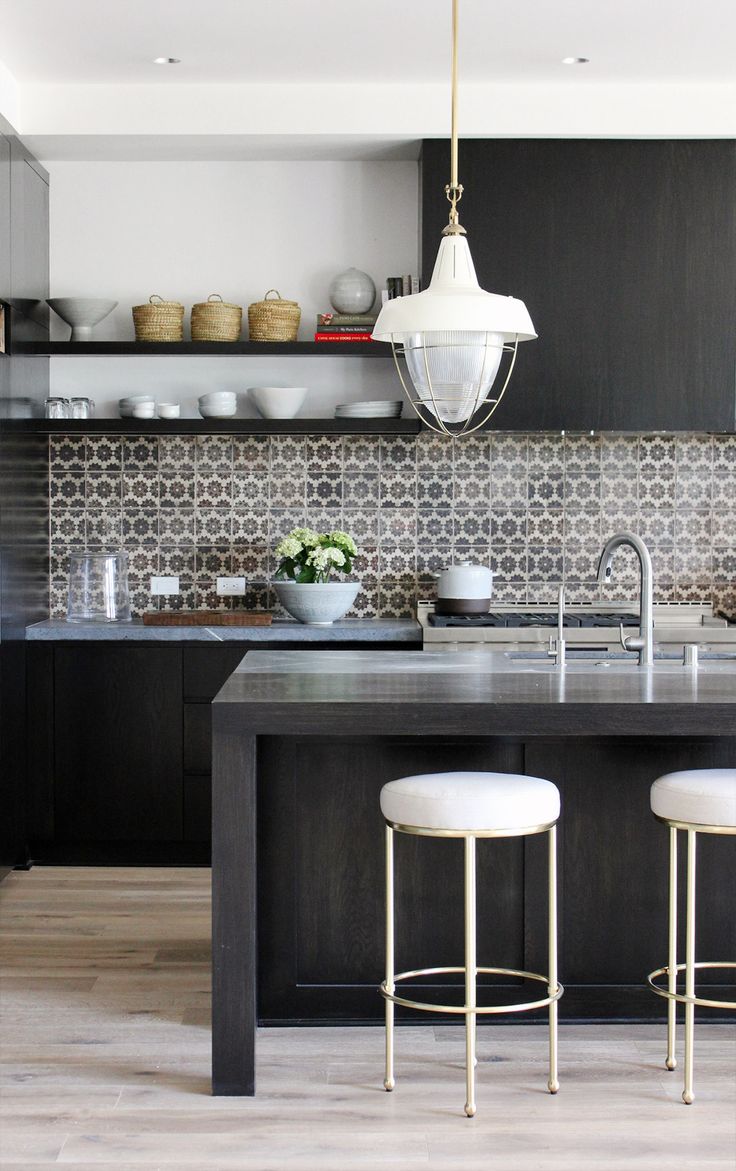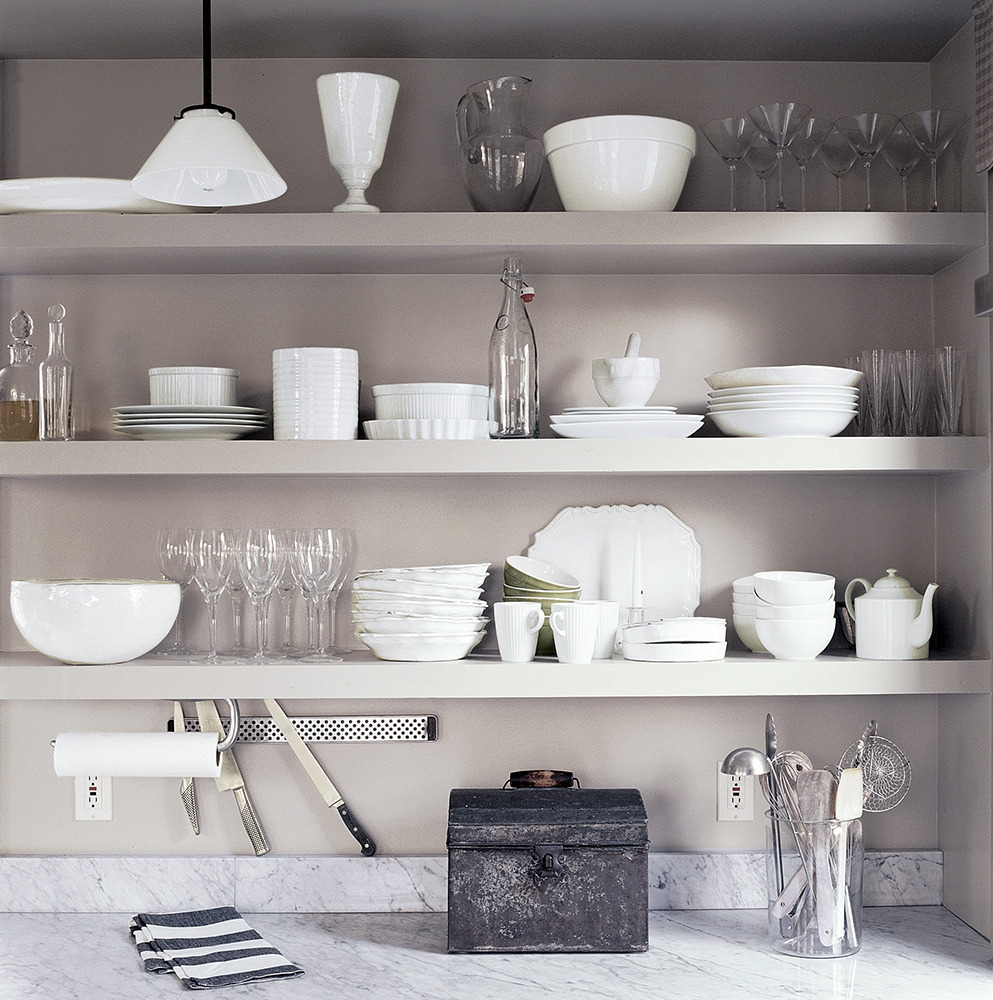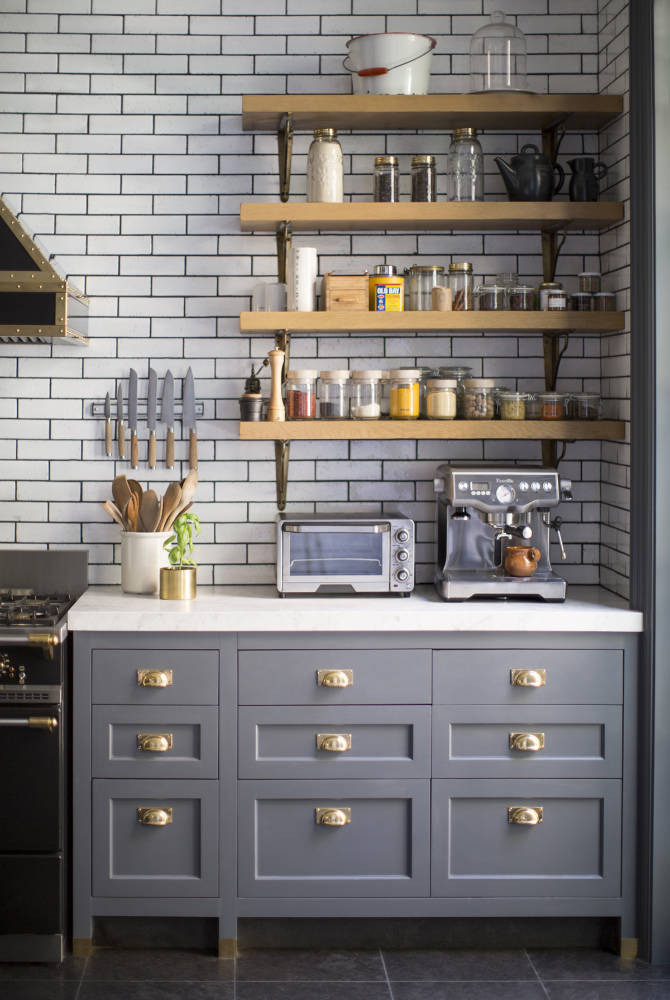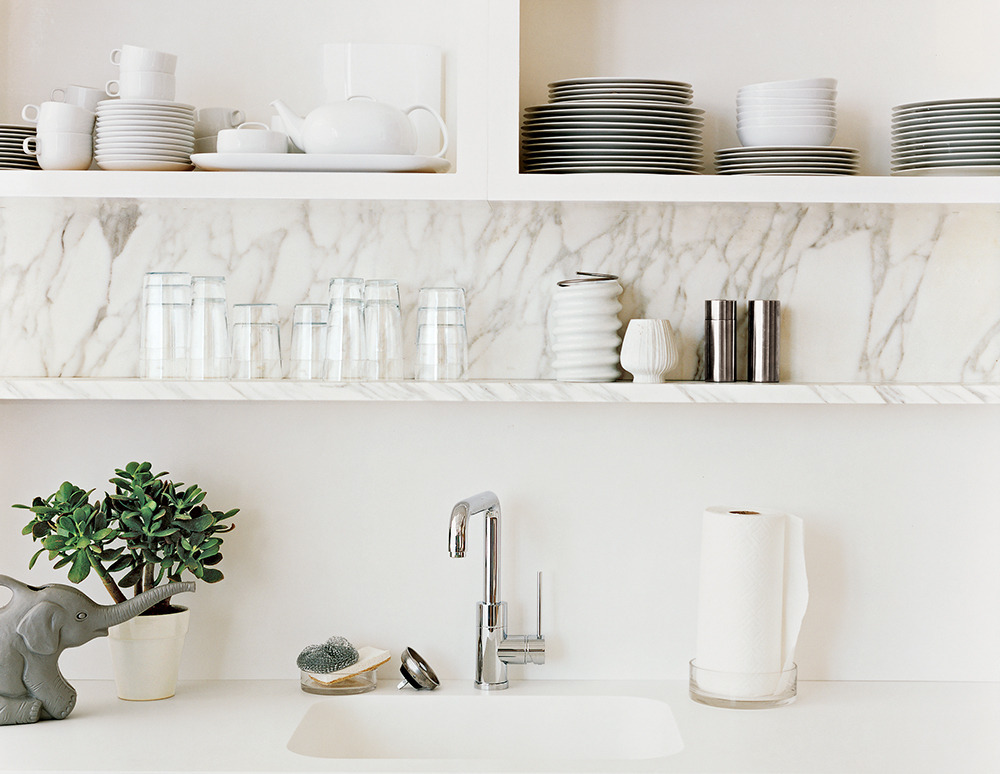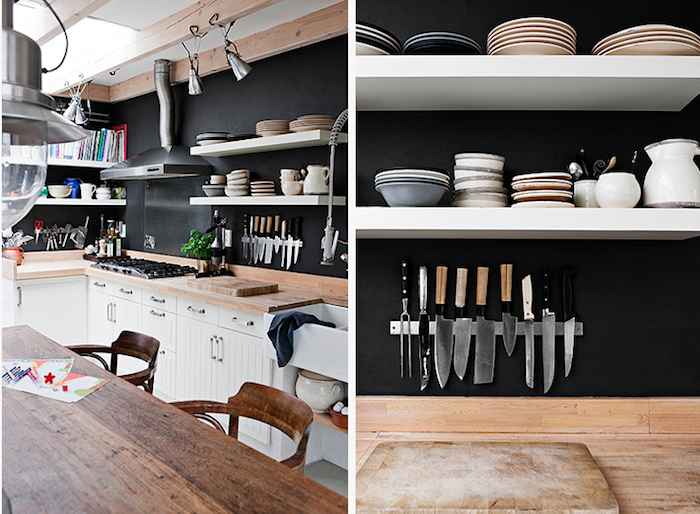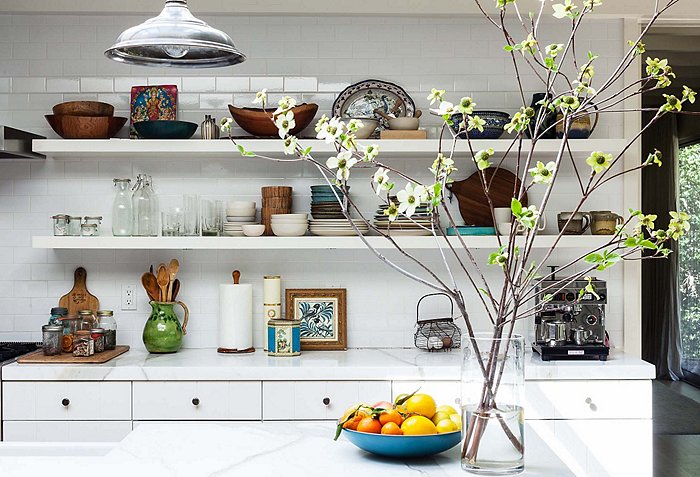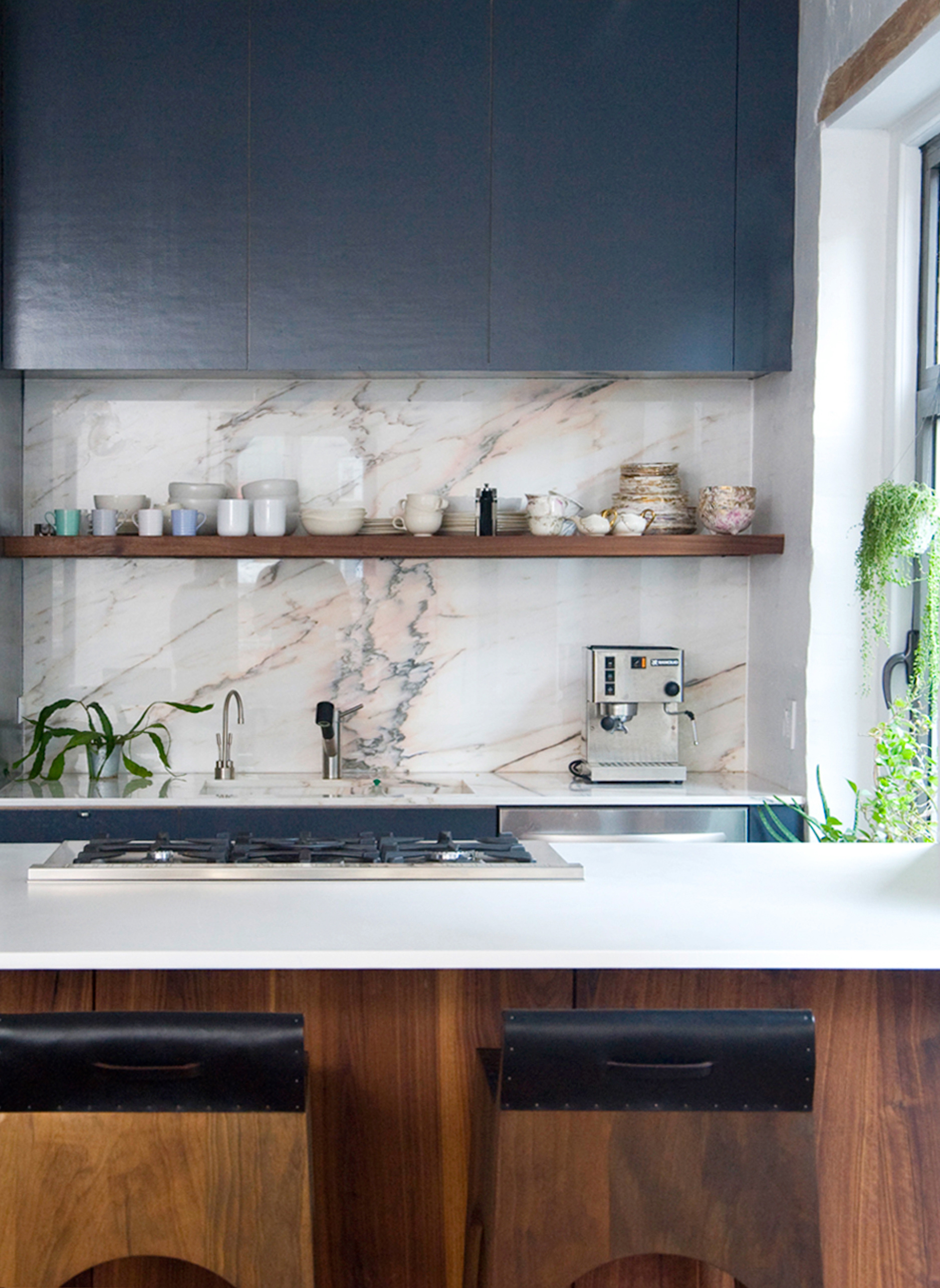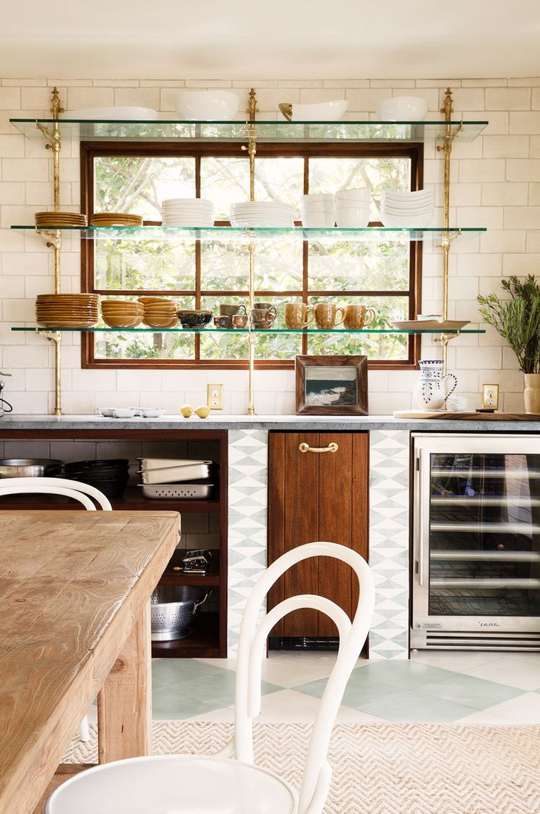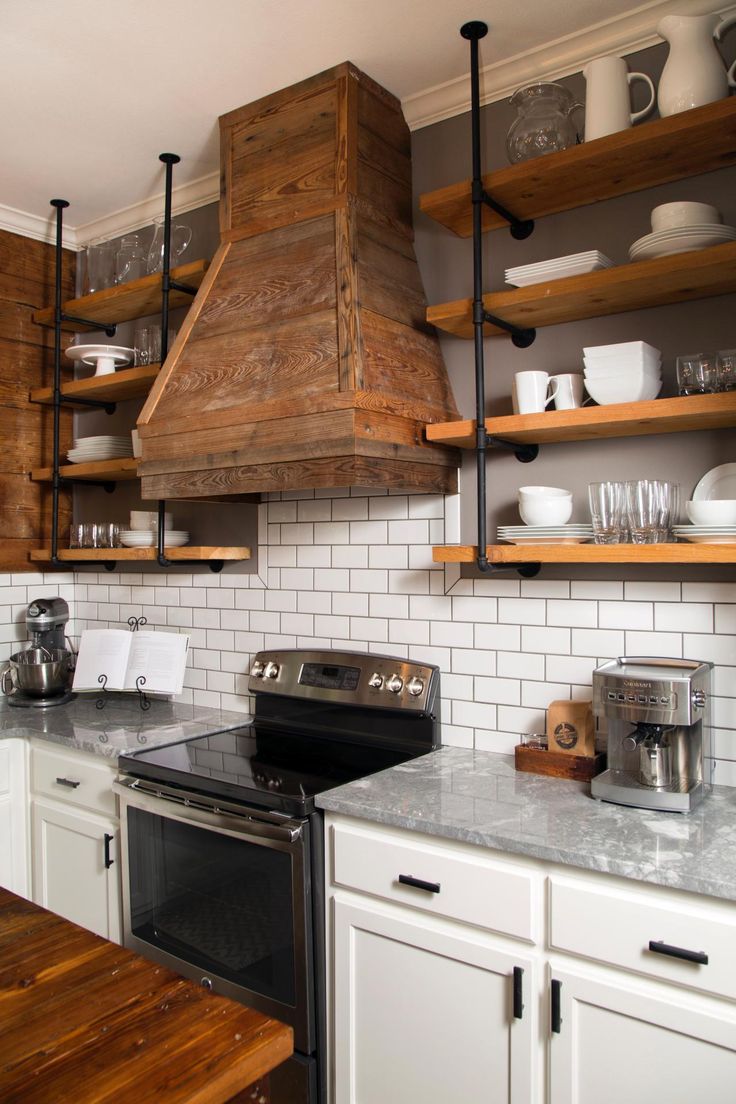 We've been renovating nonstop since moving in just over a month ago and sooo friggin' elated to exclaim we're *ALMOST* dunzo with Phase I of the redesign!
Here's our kitchen BEFORE the demo…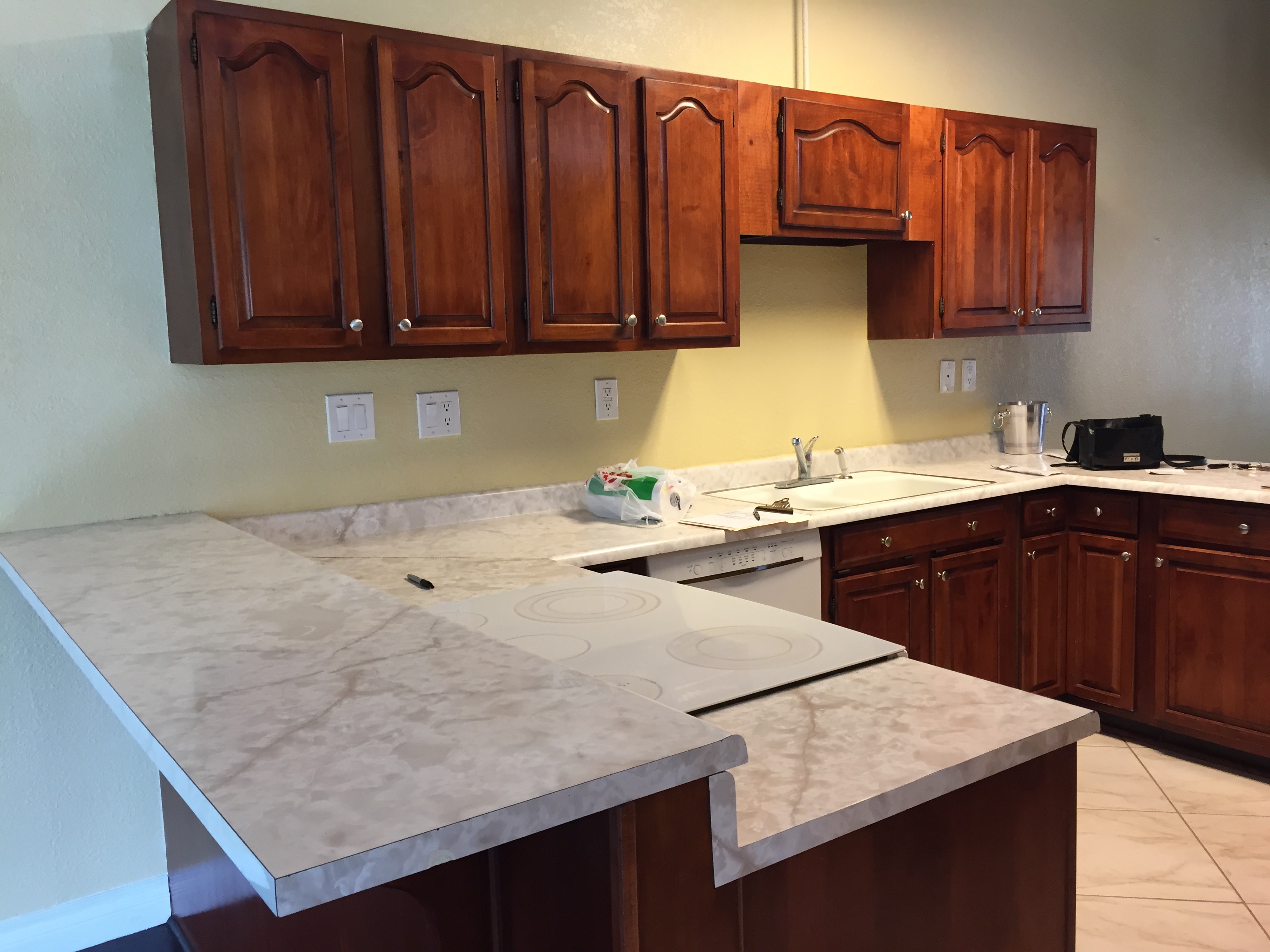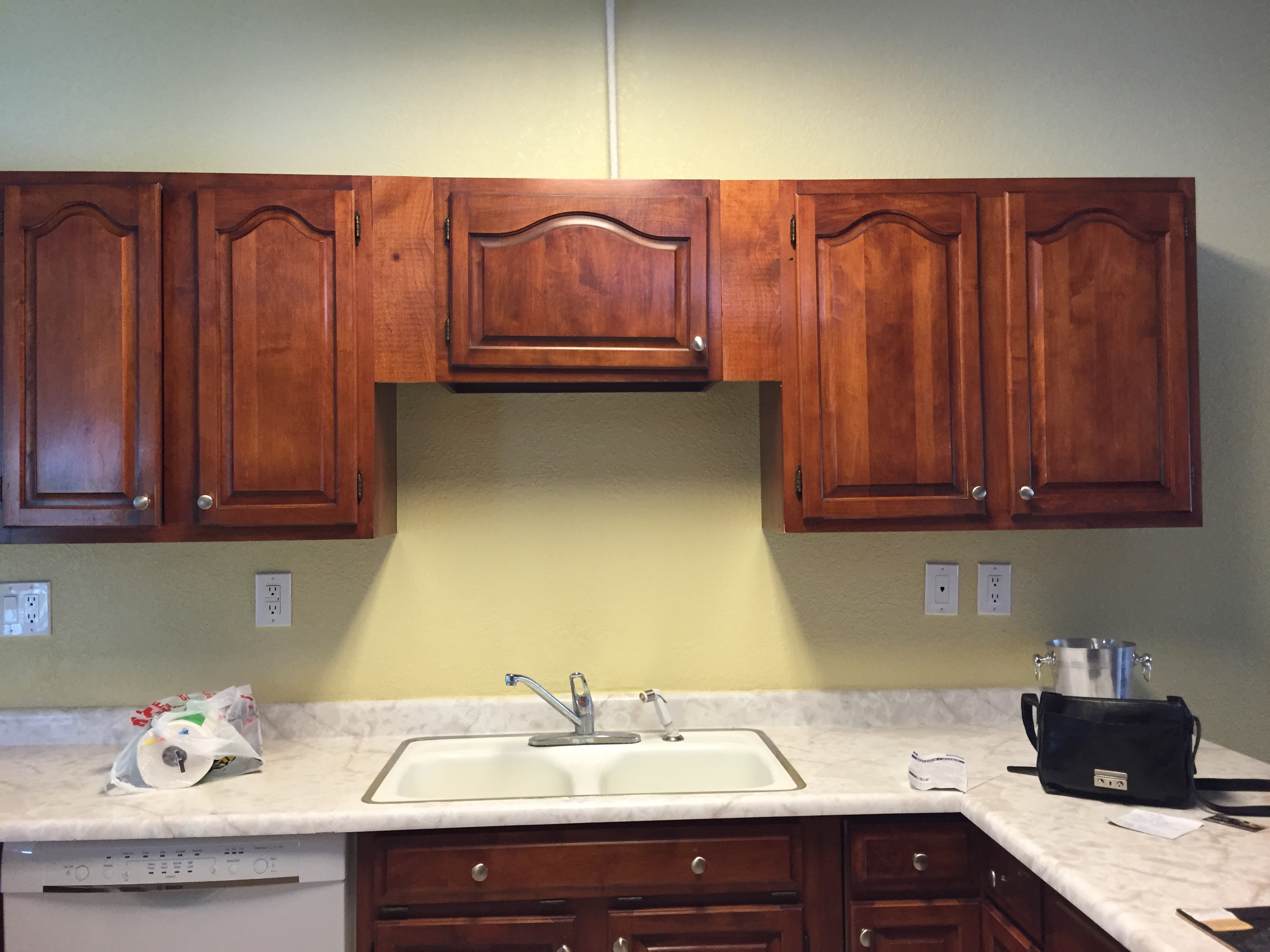 Horrible DIY cabinets, formica countertops (Bleh!), outdated fixtures…so we gutted the entire kitchen…
Here she is DURING…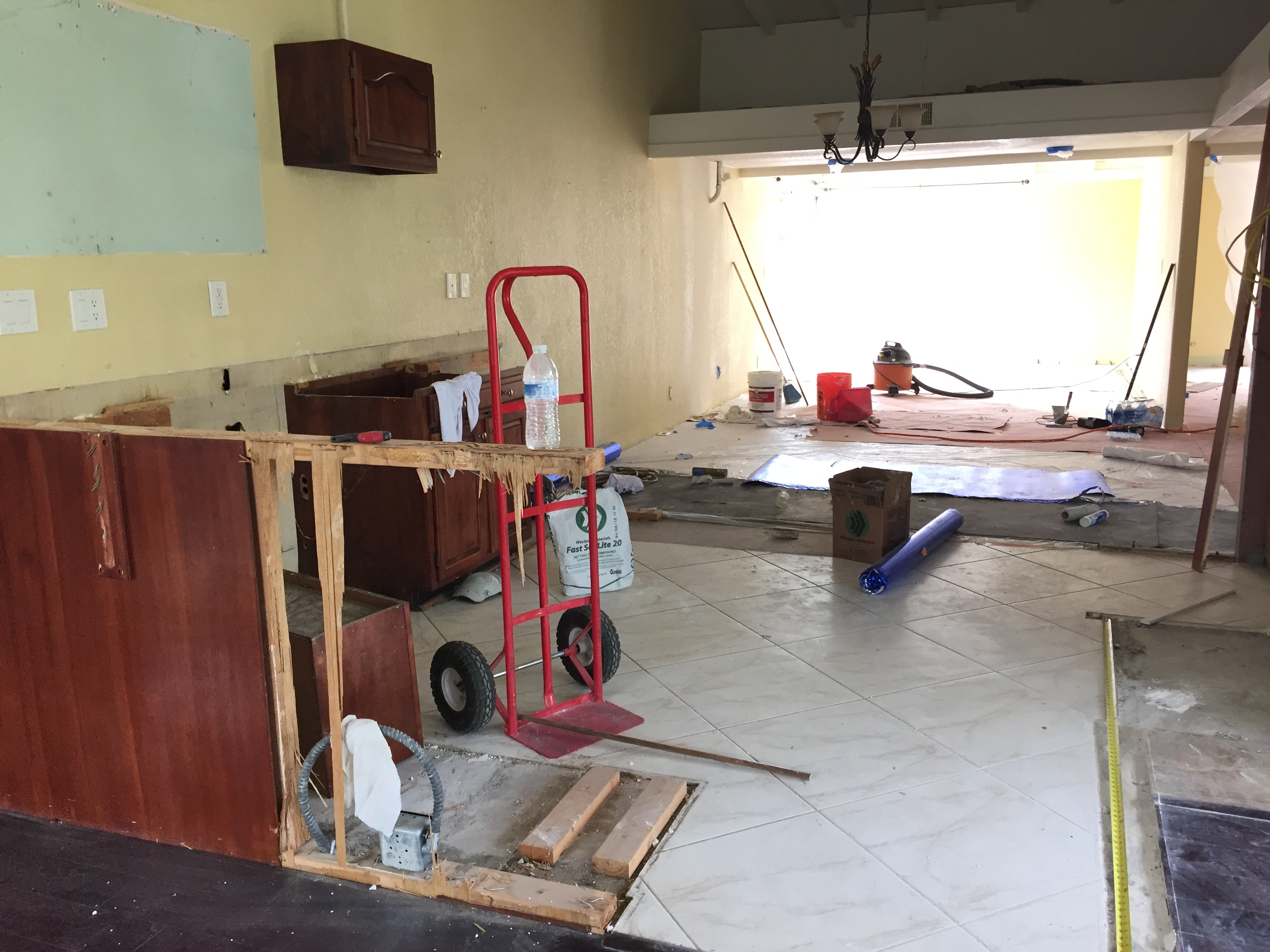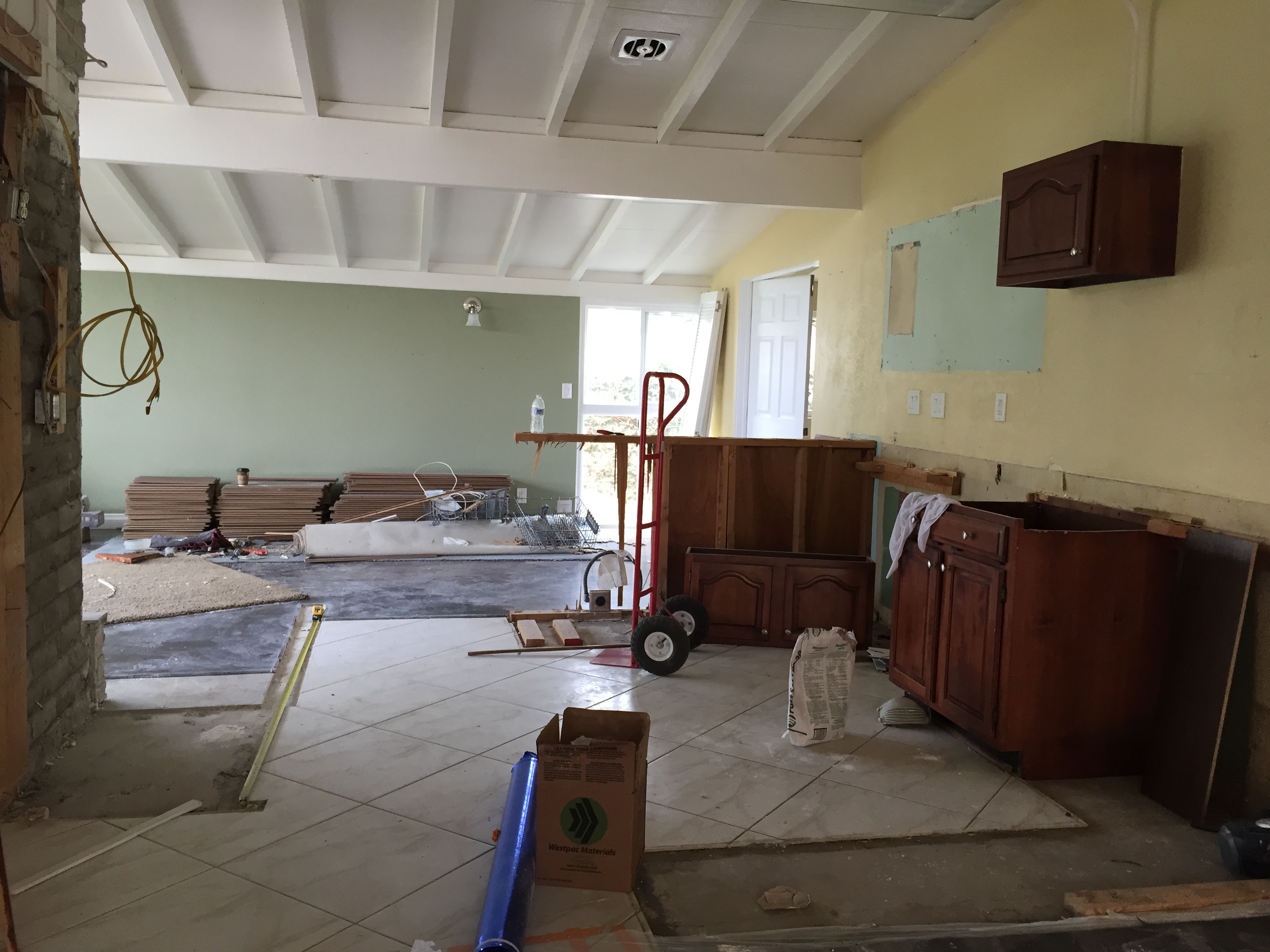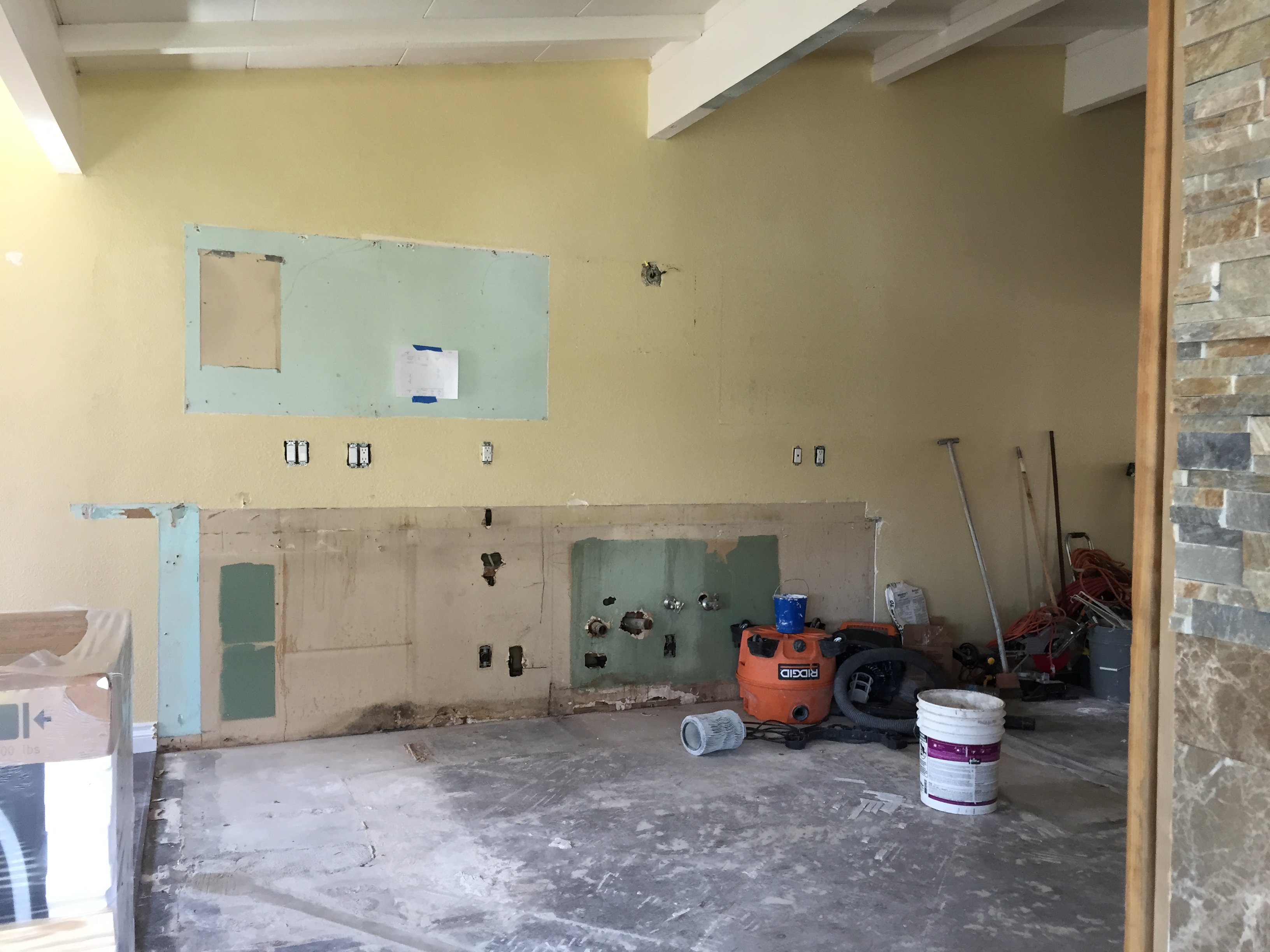 Removed cabinets, fixtures and appliances, demolished flooring, redirected plumbing and electrical line…
The PROGRESS…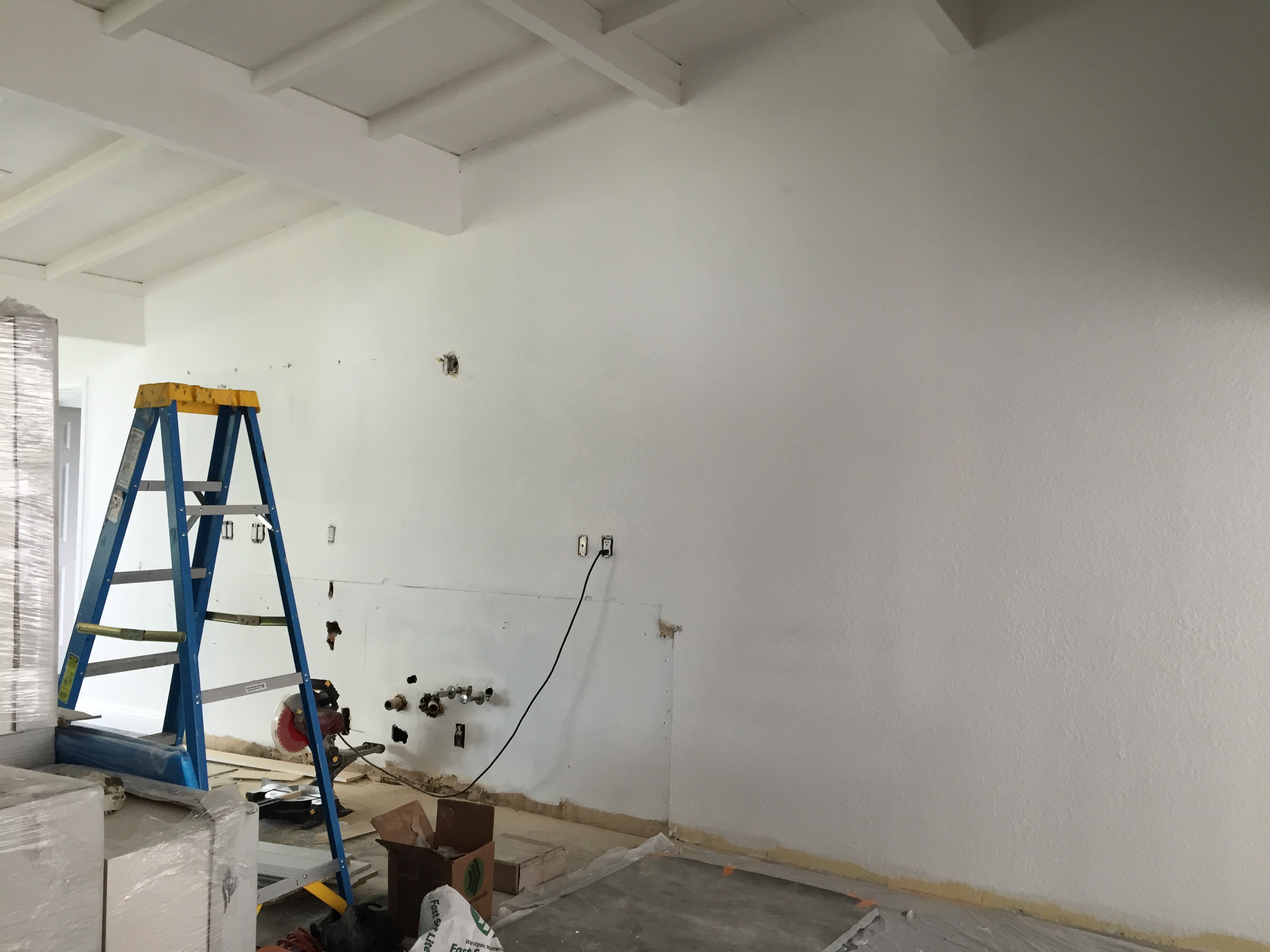 Painted, primed and ready for the rebuild!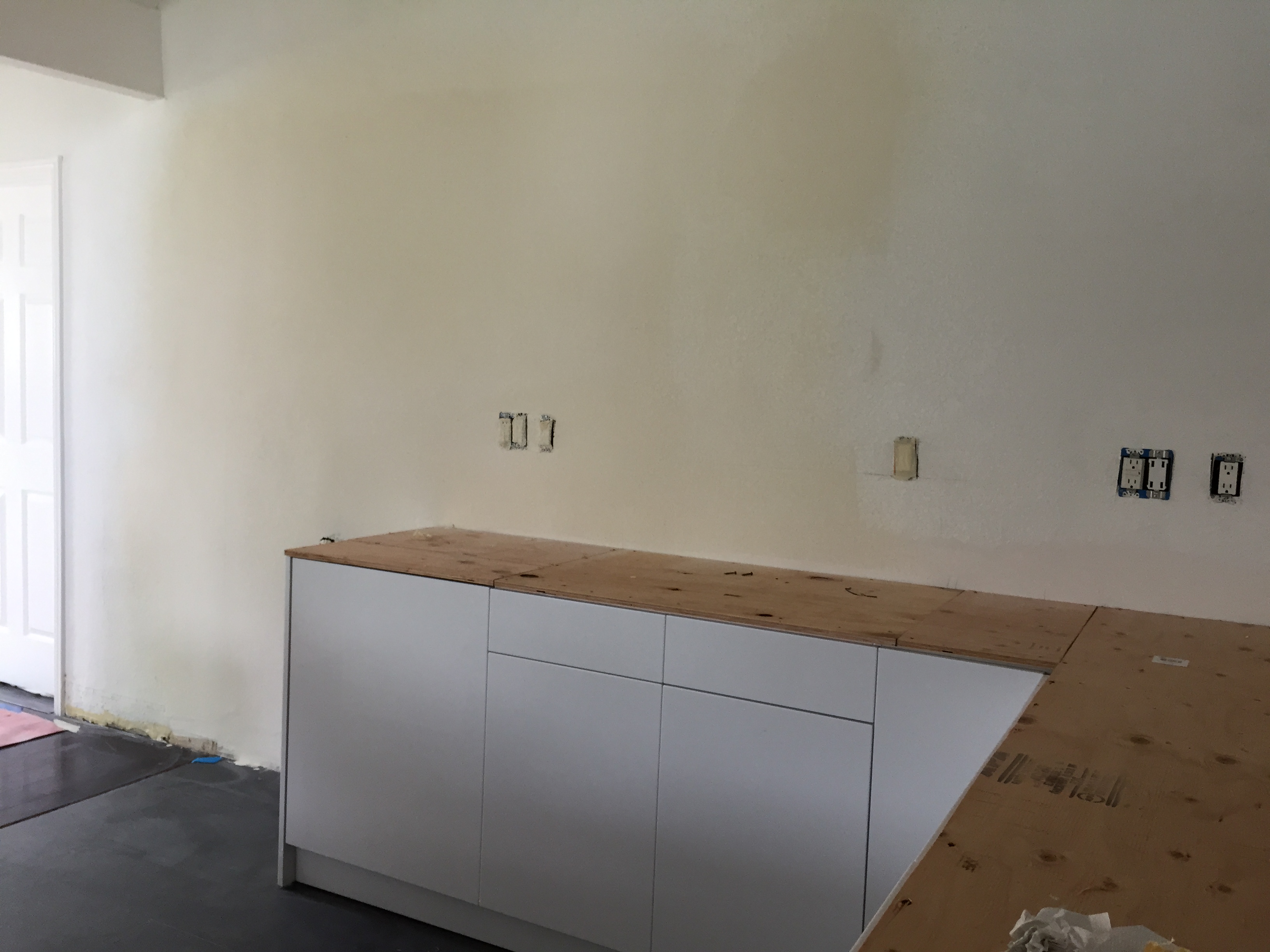 New glossy white modern Euro cabinets, makeshift island (for now), and my BRAND NEW decadent exotic granite countertop that I have been DYING for since installing it in my previous client's home YEARS ago…

| You know it's right when you can't get it out of your head |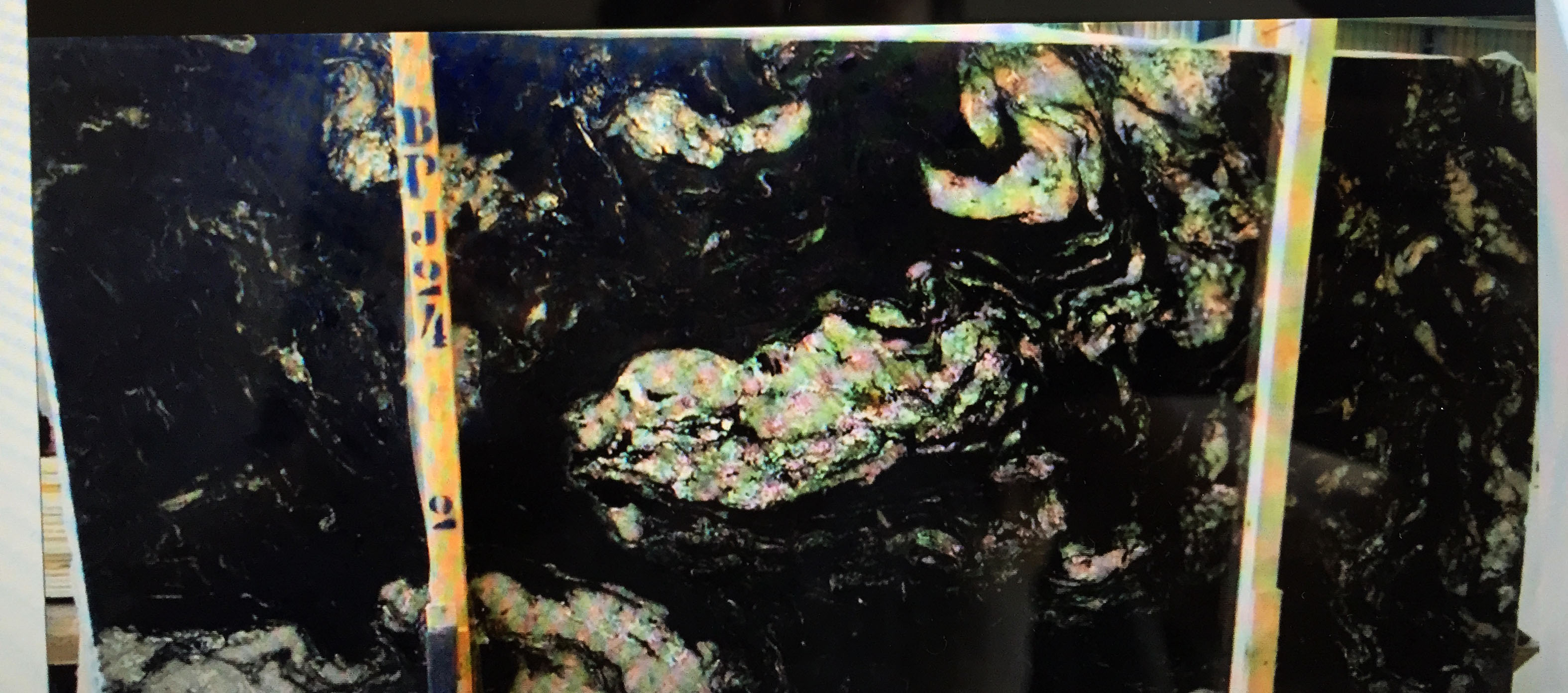 The AFTER is coming right up guys!!  Eeeek!!!! Can't wait to get your thoughts!
Follow below so you don't miss a design beat my loves!